Cyclist Danny MacAskill Pulls out the Amazing in San Francisco (Video)
Danny MacAskill--a top street trials cyclist--has made a name for himself by incorporating powerful bike jumps with delicate, precise, maneuvers. His skill and accomplishment with his bike has taken him around the world and given him the opportunity to ride in some unbelievable places. His latest stop was San Francisco--and the city did not disappoint. [...]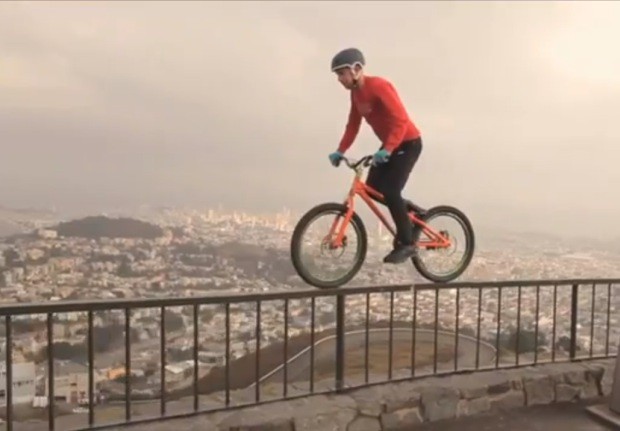 Danny MacAskill—a top street trials cyclist—has made a name for himself by incorporating powerful bike jumps with delicate, precise, maneuvers. His skill and accomplishment with his bike has taken him around the world and given him the opportunity to ride in some unbelievable places.
His latest stop was San Francisco—and the city did not disappoint.
From jumping huge gaps to stalling on a spot, riding across iconic elements of the street-scape and committing to some potentially huge falls—MacAskill rides it all in this beautiful video.