Cybercycling Yields Benefits for Body and Brain
The addition of virtual reality may encourage people to exercise more often and at a greater intensity.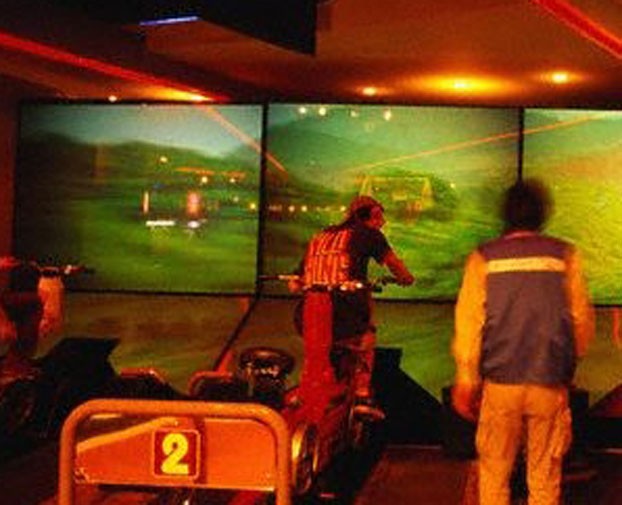 Pedaling away on a stationary bike burns calories and can keep you in shape. But spinning on a bike equipped with virtual reality environments is also a brain booster for older adults, according to a study in the February issue of the American Journal of Preventive Medicine.
Participants in the study, 101 volunteers aged 58-99, either raced through 3-D tours on a display screen or rode an identical recumbant stationary bike without the display two or three times a week. The cybercycle riders showed significantly better executive function three months later, and a possible lowered risk of mild cognitive impairment.
Past research has shown that traditional exercise can prevent or delay dementia and improve cognitive function in aging.
The addition of virtual reality may also encourage people to exercise more often, and at a greater intensity, although in this study there was no difference in exercise frequency, intensity, or duration between the two groups. But anecdotally, participants noted they liked the challenge of racing against a ghost rider.
"Navigating a 3D landscape, anticipating turns, and competing with others require additional focus, expanded divided attention, and enhanced decision making," said lead investigator Cay Anderson-Hanley, PhD, from the Healthy Aging and Neuropsychology Lab and Department of Psychology at Union College, Schenectady, N.Y. "The implication of our study is that older adults who choose exergaming with interactive physical and cognitive exercise over traditional exercise may garner added cognitive benefit, and perhaps prevent decline, all for the same exercise effort."