Crowdfund Your Next New Car
Dodge Dart Registry is a website that works like a wedding registry, but for a car. ->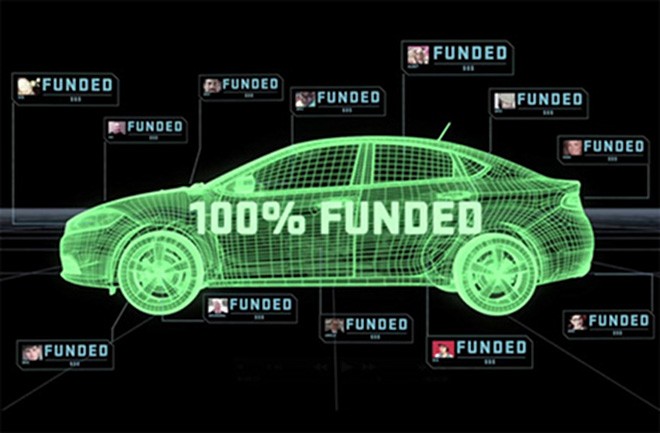 Crowdsourcing has not only become a viable and acceptable way to pass the donation hat in the digital age, it's become a more-the-lucrative way to fund even the most hair-brained ideas — especially if your pitch goes viral. Just ask musician Amanda Palmer or 9-year-old Mackenzie Wilson.
BLOG: Crowdsourcing Empowers Refugees and CEOs Alike
Now Dodge had positioned itself to cash-in on a bit of that philanthropic spirit with Dodge Dart Registry, an online platform that let's people create a customized car and have sponsors crowdfund it, part by part.
Think of it as a "website that works like a wedding registry, but for a car" explains Dodge's new television commercial.
The idea is simple: Users log onto the website, select their desired features for their new Dart, and then let people sponsor the parts as gifts.
"Dad sponsors the engine for your birthday. Grandma sponsors the rims for graduation," so says the commercial.
BLOG: Smell-O-Vision Lets You Watch and Sniff
While the idea is effectively aimed at newlyweds, graduates and those with upcoming birthdays, it could easily be applied to anyone who can't afford the full sticker price of a new car. Being a bit of a MOPAR Man myself, I'd like to see them add a 1970s Charger to the list. I have a birthday coming up.