Couple Rescued From Hudson River
Police from Yonkers rescued a pilot and passenger of a single-engine plane that crashed into the Hudson River Sunday. ->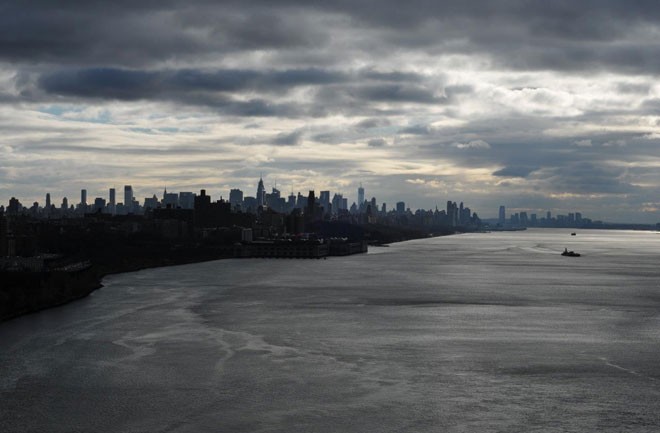 Police from Yonkers rescued a pilot and passenger of a single-engine plane that crashed into the Hudson River Sunday. The Piper PA-32 plunged into the river around 5:25 p.m. shortly after leaving the Trenton-Robbinsville Airport in New Jersey, reported the Daily News.
The couple in the plane managed to put on their life preservers before the fast-moving icy river pulled them from their sinking plane. But they were quickly going into shock and hypothermia.
Off-duty Yonkers police detective Danny Higgins learned of the crash while at the Tower Ridge Yacht Club after returning from a fishing trip. He and his 12-year-old son, Danny Jr., as well as other Yonkers cops donned a 44-foot police boat to search for the couple. The crash took place about 4 miles north of the George Washington Bridge.
"They were probably in the water for a good 20 minutes,"  Higgins told the Daily News. "Another 10 minutes? Forget about it. They would have been stiff."