Could the Army Predict Suicides?
To try to lower growing suicide rates in the military, a new computer program predicts soldiers most at risk. Continue reading →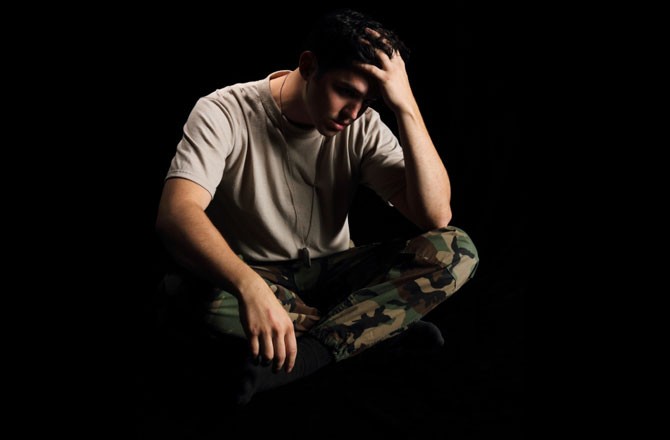 With the number of suicides in the military rising, the Army has a new idea to reverse that trend: Predict who might be most at risk, and provide early treatment. A new computer system has already been designed, USA Today reports. But, the concept is controversial because it hasn't been tested and peer reviewed.
"The reality is we've not had any meaningful impact over the course of the last decade" on military suicides, suicide researcher David Rudd told USA Today. "We have to get outside the box."
Indeed, the suicide rate tripled between 2004 and 2012, with 185 soldiers killing themselves last year.
NEWS: Assisted Suicide: Legalize It?
The computer program coalesced though a multiple-year, $65 million study of suicide. Researchers from the National Institute of Mental Health (NIHM) and academic institutions collaborated on it. They used risk factors to produce subgroups that could be targeted for special care.
The 16 percent of soldiers who were treated for mental health problems committed almost half of all suicides, for example. So the researchers were able to track the 0.8 percent of those most at risk. Names of those soldiers would then be available to company commanders, who could alert mental health providers.
VIDEO: Can a Blood Test Predict Suicide?
"What we want the commander to do is bring them in and say, 'First of all, we know you're going through some challenges,'" Lt. Gen. Howard Bromberg, the Army personnel chief who will decide how to use the data, told USA Today. "Make the soldier feel at ease. That, 'Hey, we're not about putting you out of the Army. We're not here about making you feel bad. But we're going to help you.'"
Critics argue that the system should go through years of testing, and be peer reviewed, to see whether it works before implementing it. But Vice Chief of Staff John Campbell, the Army's second-highest-ranking officer, says it would be crazy not to try something that has the potential to save lives.