Could Michael Jordan Play at 50?
As Michael Jordan turns 50, some wonder if he could make a comeback as the NBA's oldest player. ->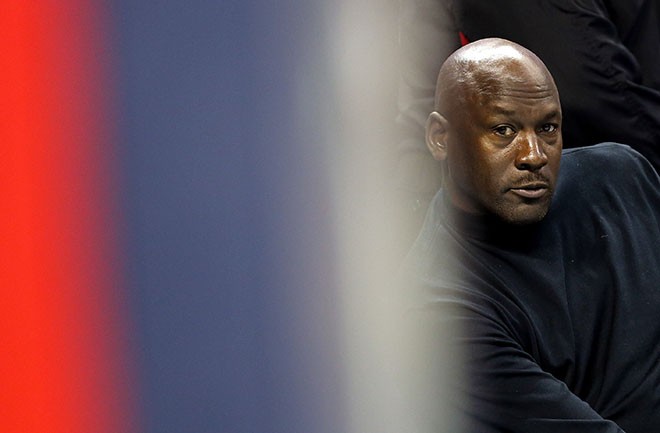 When Michael Jordan spoke at his Hall of Fame induction speech in 2009, he told the audience they might see him back in the NBA at 50. Well, he turns 50 on Sunday, Feb. 17. After he blows out the candles, could he make it back to an NBA court?
Jordan is reportedly working back to his playing weight of 218. Fellow North Carolina alum (and current Laker) Antawn Jamison thinks he could score 10 points a game. He's been talking about how he would guard LeBron James.
Some question the knees and jumping ability, the conditioning of a 50 year old. There are complications regarding his ownership role with the Charlotte Bobcats. And still, some wonder…