Could Chris Brown's Seizure Happen to Anyone?
Chris Brown's seizures last week may have been in the small percent caused by extreme fatigue and stress. Continue reading →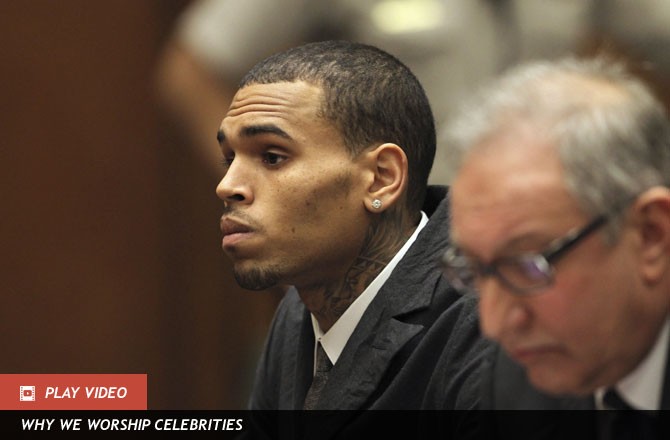 The non-epileptic seizure (NES) that singer Chris Brown reportedly suffered on Friday is not uncommon, doctors said.
"All of us, if under extreme stress and sleep deprivation, would have a seizure," Magdy Selim, an associate professor of neurology at Beth Israel Deaconess Medical Center in Boston, told USA Today.
"His doctor tended to him … and attributes the NES to intense fatigue and extreme emotional stress, both due to the continued onslaught of unfounded legal matters and the nonstop negativity," Brown's rep said in a statement.
Brown has told the L.A. Times that he was hoping the album he's working on, "X," might help put recent scandals behind him. The singer was convicted of assault in 2009 against then-girlfriend Rihanna, and he's currently scheduled to be in court this week on a hit-and-run charge.
PHOTOS: Top Twitter Takedown Tweets
While non-epileptic seizures produce symptoms similar to other seizures, there's no issue with the central nervous symptom; instead, doctors look for mental health problems.
The seizures "occur in the setting of stress or emotional upset, and they may represent a form of psychological reaction to difficult circumstances," Bernard Chang, of Beth Israel Deaconess' Comprehensive Epilepsy Center, told USA Today.
"The focus of treatment in non-epileptic seizures lies in trying to identify the underlying triggers and stresses that may be associated with the episodes and reducing the impact of those factors."