Corvette-Inspired Speed Boat Costs $1.7 Million
Do you have a love for Chevy Corvettes and speed boats? Maybe you've dreamed of what the combination of the two would be like? Well your dream is now a reality thanks to Marine Technology Incorporated. MTI has created the ultimate speed boat that is inspired by the Corvette ZR1. The 2012 MTI ZR48 is [...]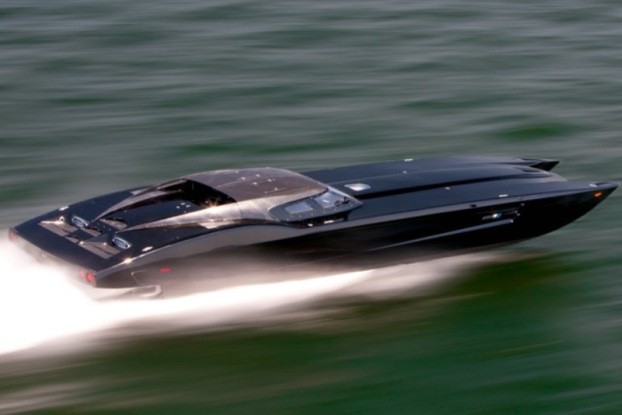 Photo: Pier57
Do you have a love for Chevy Corvettes and speed boats? Maybe you've dreamed of what the combination of the two would be like? Well your dream is now a reality thanks to Marine Technology Incorporated. MTI has created the ultimate speed boat that is inspired by the Corvette ZR1.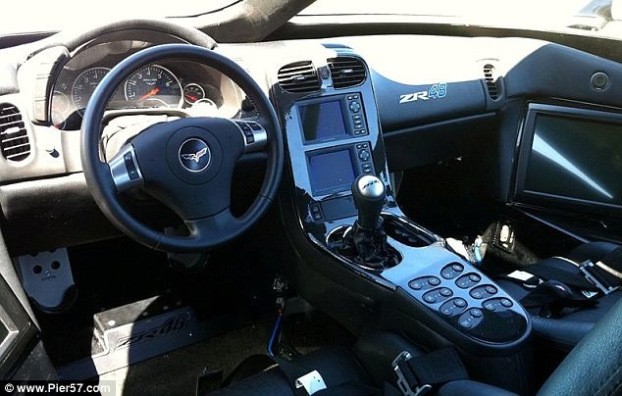 Photo: Pier57
The 2012 MTI ZR48 is made of carbon fiber and features ZR1 inspired headlights, taillights, marker lights and engine vents. Inside the ZR48 features a full Corvette interior including the ZR1′s steering wheel and shifter. The interior also gets leather and suede seats and LED lighting. An 8,000 watt audio system with Apple TV, Wi-Fi and a custom iPad dock also makes this the ultimate dream boat. Although the interior and exterior may draw inspiration from the Corvette ZR1, the ZR48 speed boat gets way more power than that Corvette ZR1 sitting in your driveway. The boat is powered by two Mercury Racing twin-turbo engines that pack 1,350 horsepower each for a total 2,700 horsepower.
What does all this cost? This boat will set you back $1.7 million, but it also comes with a custom trailer to haul the big boat.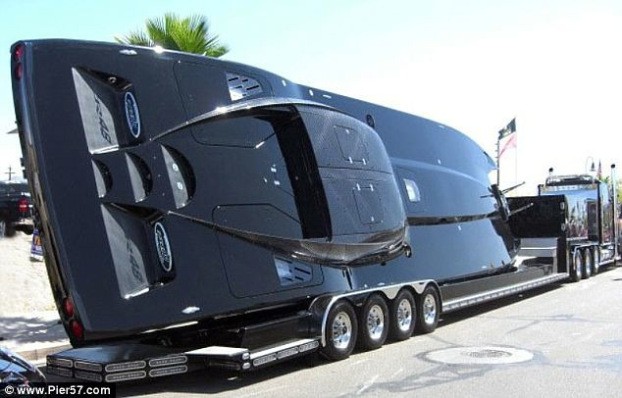 Photo: Pier57