Cool Kinetic Sculptures, Arcane Computing Tech, and More from Tested.com
When they're not busting myths on the Discovery Channel, Jamie Hyneman and Adam Savage are busy cooking up great DIY projects and keeping up to date on the latest achievements of the world's best makers. Here's some of the latest from Tested.com: Adam Shares his Collection of Arcane Technology Tested takes a trip to Adam's [...]
When they're not busting myths on the Discovery Channel, Jamie Hyneman and Adam Savage are busy cooking up great DIY projects and keeping up to date on the latest achievements of the world's best makers.
Here's some of the latest from Tested.com:
Adam Shares his Collection of Arcane Technology
Tested takes a trip to Adam's workshop where he shares his incredible collection of arcane technology and computing ephemera.
While in the workshop, Adam also offered a rundown of his expansive toolbox.
Science Meets Dessert
Smitten Ice Cream uses liquid nitrogen to make ice cream. But it's not just a gimmick, the super-cooling chemical creates a smaller crystal which means creamier ice cream. It also allows each cone to be made to order, meaning no need for fixatives or preservatives.
Cool Kinetic Sculptures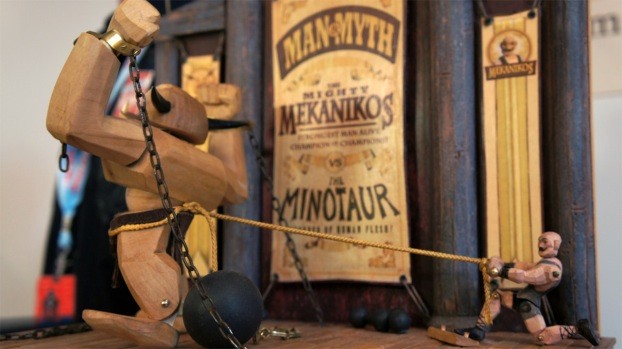 Finally, the Tested team talks with Sculptor Dug North about his fun, creative, and beautiful kinetic sculptures.