Controversial Apps Get the Axe
Apps promising "gay cure" and DUI checkpoint alerts were pulled from app stores.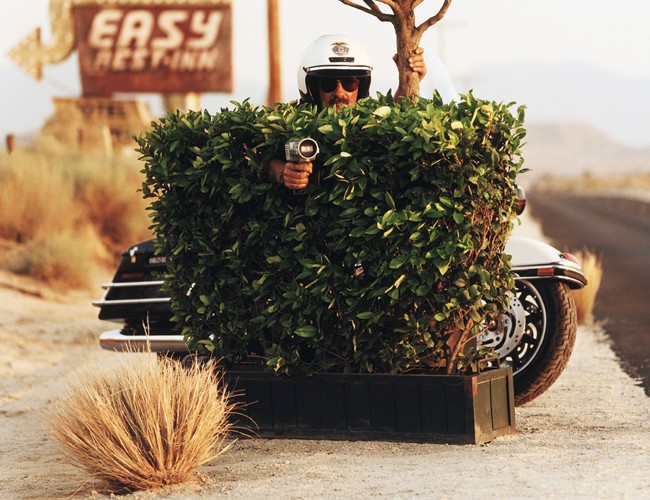 Homophobia and bigotry? Yep, there's an app for that. Evading DUI police checkpoints? There's an app for that, too. Well there were apps and thankfully they've been yanked from the shelves. Recent outcry from both public and government entities helped take down two controversial apps.
On Tuesday Apple pulled and iPhone and iPad app that promised "freedom from homosexuality through the power of Jesus."
The app, which had been available for more than a month, was created by Exodus International, a Christian organization which considers itself a global ministry for "those struggling with same-sex attraction."
Nearly 155,000 people signed an online petition demanding the apps removal.
"Apple doesn't allow racist or anti-Semitic apps in its app store, yet it is giving the green light to an app targeting vulnerable LGBT youth with the message that their sexual orientation is a "sin that will make your heart sick" and a "counterfeit." This is a double standard that has the potential for devastating consequences," the petition states.
Apple, par its usual policy, has chosen to bury its head in the sand and not to comment despite company guidelines that state, "any app that is defamatory, offensive, mean-spirited, or likely to place the targeted individual or group in harms way will be rejected."
However, Alan Chambers, president of Exodus Internation made his thoughts known in the following tweet. "It's official, the ExodusInl App is no longer in the AppStore. Incredibly disappointing. Watch out, it could happen to you."
Truth Wins Out, the organization behind the online petition says they plan maintain it until Apple release an official statement.
"Until they do, its important that we keep up the pressure, so that Apple hears loud and clear that "ex-gay" therapy deserve no place in the App Store," according to their website.
GET MORE NEWS ABOUT SMARTPHONE APPS
Apple also caught more heat, along with Google and Canada-based company Research In Motion (RIM) for distributing an app that could potentially help drunk drivers evade police check points.
On Wednesday RIM promised to discontinue PhantomAlert, a smartphone software program that uses driver-generated databases to alert users of speed traps, speed cameras and DUI checkpoints. The app's website asks potential buyers, "Tired of traffic tickets? The embarrassment, the time, the points, the frustration, the money?"
Senate Majority Leader Harry Reid and fellow Democratic Senators Chuck Schumer, Frank Lautenberg and Tom Udall urged RIM, Google and Apple to get rid of the app and stop selling it in app markets.
In a joint statement the Senators said, "Drunk drivers will soon have one less tool to evade law enforcement and endanger our friends and families," the senators said in joint statement. We appreciate RIM's immediate reply and urge the other smartphone makers to quickly follow suit."
PhantomAlert CEO Joe Scott called the Senators' condemnation of the app a "knee-jerk reaction." In an email to ComputerWorld, Scott stated, "Many police departments promote or advertise DUI crackdowns through the media as PSAs or through PR. We are just taking it a bit further and pushing the info to drivers through GPS and smart phone technology. The idea is to deter drivers from drinking and driving. When drivers get alerts for DUI checkpoints on their smart phones and GPS, they will think twice about drinking and driving."
Image: Eric Tucker/Getty Images