Coming to a Twitter Client Near You: #Moonwatch
Building on the huge success of #Meteorwatch, the UK's Newbury Astronomical Society is currently preparing for the second instalment of #Moonwatch! You might be wondering, what's this #Moonwatch? What's it got to do with Twitter? What's this "#" business? Well, #Meteorwatch occurred during the Perseid meteor shower in mid-August, and the international response to this [...]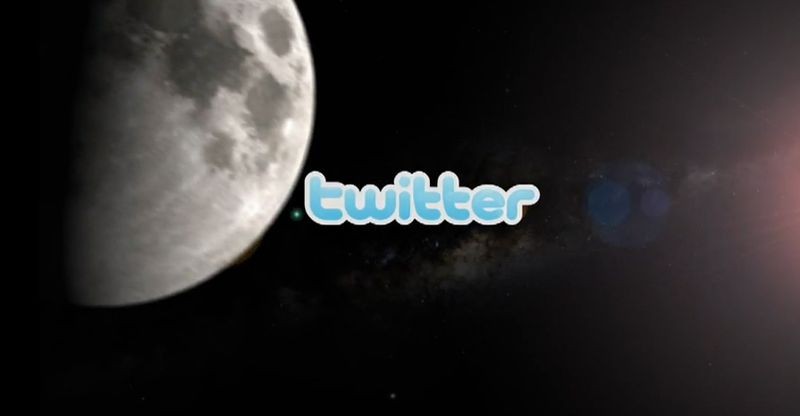 Building on the huge success of #Meteorwatch, the UK's Newbury Astronomical Society is currently preparing for the second instalment of #Moonwatch!
You might be wondering, what's this #Moonwatch? What's it got to do with Twitter? What's this "#" business?
Well, #Meteorwatch occurred during the Perseid meteor shower in mid-August, and the international response to this social media astronomical event was unprecedented. Even the mainstream media picked up on its popularity, culminating in BBC news articles and (of course) Discovery Space interviews.
Basically, members of the Newbury AS got together and worked out that Twitter could be the perfect means to communicate a global event. In 140 characters or less, amateur astronomers, professional astronomers and the general public who wouldn't otherwise have known there was a meteor shower going on over their heads, could all share their observations, ask questions and learn about this dazzling event.
Headed by Adrian West (@AdrianWest), the @NewburyAS Twitter account became the hub, collecting information and, most importantly, connecting people. Every tweet that was tweeted on the subject had the #Meteorwatch 'hashtag' added inside the text so all the tweets during the meteor shower could be searched.
@Astroengine and @Discovery_Space participated, even though I was in New York at the time and I had no way of seeing the meteors due to cloud, I could see the #Meteorwatch tweets come in often with images of the 'shooting stars' moments after they were spotted. What a marvellous alternative.
So now we have #Moonwatch and it is scheduled to begin on Oct. 26 and end on Oct. 28, however, according to Elias Jordan (@kastro), the #Moonwatch tweets will commence this weekend. Also, it's not just all going to be about the Moon; "Jupiter and other celestial objects" will make an appearance, too.
To get started follow the guys listed in this awesome promo video (by Adrian West) and go enjoy some astronomy with an international collaboration of countless other Twitter users!