Coming Soon to an IKEA Near You: Digital Cameras Made of Cardboard
Watch out, Canon. IKEA's entering the camera market. As part of its press kits for Milan's Salone design show, Ikea distributed digital cameras made of cardboard to reporters. Lo-fi but functional, the cameras use two AA batteries and an internal memory stick that can hold up to 40 images. The USB pops out from the [...]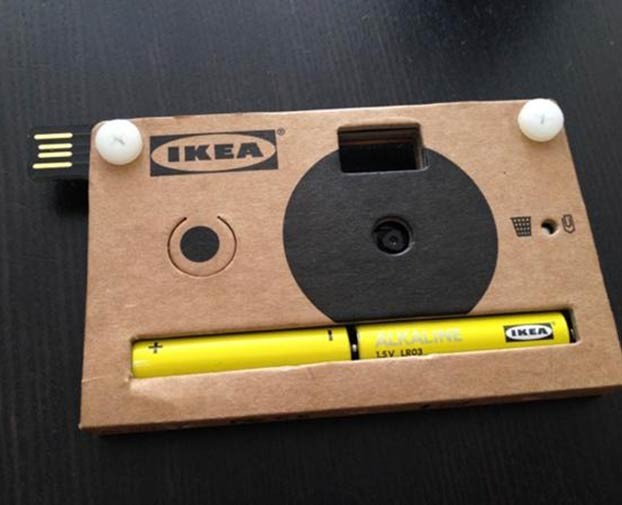 Image: Gizmodo
Watch out, Canon. IKEA's entering the camera market.
As part of its press kits for Milan's Salone design show, Ikea distributed digital cameras made of cardboard to reporters. Lo-fi but functional, the cameras use two AA batteries and an internal memory stick that can hold up to 40 images. The USB pops out from the side and can be connected directly to a computer without wires.
Expect to see them soon at IKEA stores, Gizmodo reports. With the hassle of parking, showrooms to gawk at and gigantic crowds, heading to IKEA can resemble going to Disneyland. Why wouldn't you want a cheap digicam for the day?