Coming Soon: Free Wi-Fi for Facebook Check-In?
A new Wi-Fi hot spot service could give users free Internet access, if they do a Facebook check-in.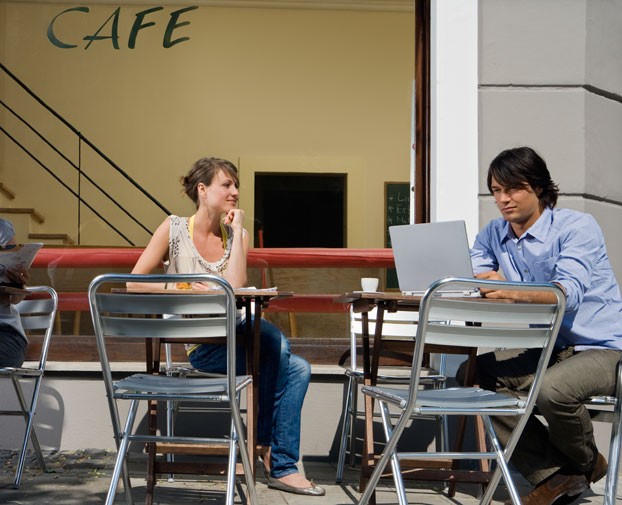 Laptop coffee-shop squatters, rejoice! Your days of repeatedly asking the barista for Wi-Fi passwords may soon be over. No need to awkwardly avoid eye contact as you shamble up to the counter to buy the cheapest refill possible just so you can re-up your time limit. Your next Wi-Fi refill could come compliments of Facebook.
BLOG: Top 10 Social Networking Sites
That's right, the social network Goliath is testing a new Wi-Fi hot spot service for local businesses that grants users free Internet access if they do a Facebook check-in. Businesses would provide the access via a Facebook router that directs customers to the business' Facebook page once users check in.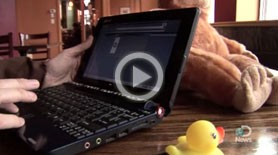 DNEWS VIDEO: COOL JOBS: HACKER
"We are currently running a small test with a few local businesses of a
Wi-Fi router that is designed to offer a quick and easy way to access
free Wi-Fi after checking in on Facebook," the company confirmed to Inside Facebook. "When you access Facebook Wi-Fi
by checking in, you are directed to your local business's Facebook
Page".
Developer Tom Waddington is credited with discovering the test when he found a new entry called "social wifi" in the "Like sources" section of the Insights API.
While businesses would still provide the Internet access, Facebook would provide a router. Page owners would be able to monitor how many new 'Likes' the page received from those who used the Wi-Fi service. Visitors who don't want to jump through the Facebook hoop could still access the network via a password from the business.
BLOG: Facebook More Tantilizing Than Sex
Rumored to be the product of a hackathon project, Facebook Wi-Fi only exists as a limited test run and likely won't be popping up at your local coffee shop anytime soon. Until then, laptop squatters, you'll just have to dig deeper in your couch for all that loose change for refills.