Collapsible Lamp Folds Down to the Size of Keyboard
If Apple made lamps, they'd look like the BE Light. The LED desk lamp folds down to a flat surface, resembling Apple's metal-brushed keyboard in size and design, making efficient use of space. When fully folded, its height is less than 2 centimeters, a shape that's convenient for storage. When fully extended, it reaches 33.4 [...]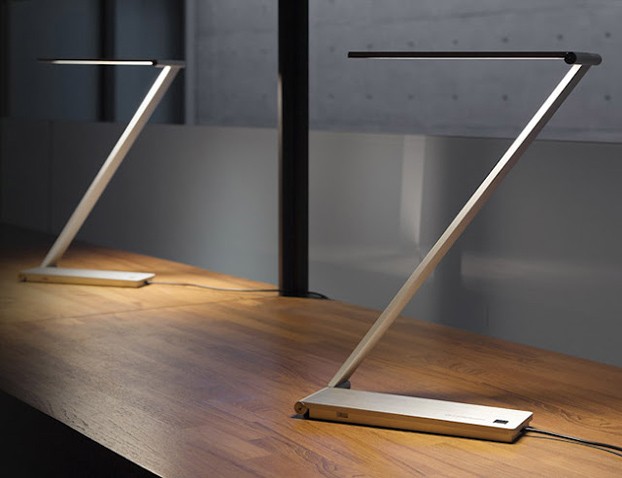 Image: Qis Design
If Apple made lamps, they'd look like the BE Light.
The LED desk lamp folds down to a flat surface, resembling Apple's metal-brushed keyboard in size and design, making efficient use of space. When fully folded, its height is less than 2 centimeters, a shape that's convenient for storage. When fully extended, it reaches 33.4 centimeters. The lamp also has an angle of up to 135 degrees, and the different positions can help minimize glare.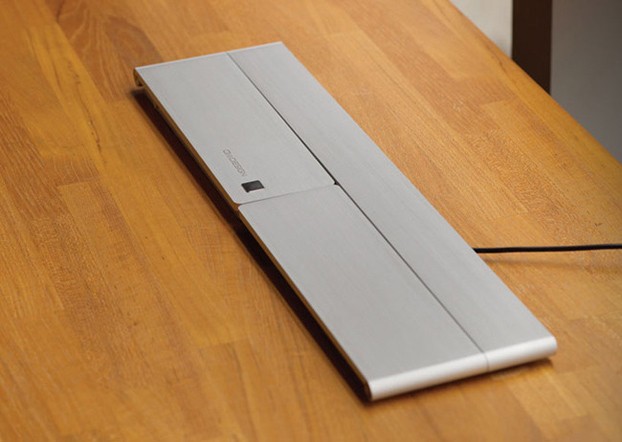 Image: Qis Design
The BE lamp, made of study, lightweight aluminum, uses light-guide technology to distribute the luminescence evenly. Sleek it may be, but affordable it is not. The BE Light is sold for $490.