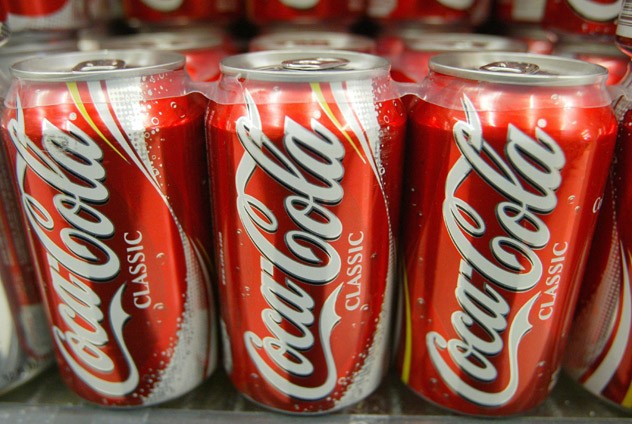 DNEWS VIDEO: INSIDE A FLAVOR LAB
Is Coca-Cola's highly guarded recipe no longer a secret?
The Chicago-based radio show This American Life claims to have found a published copy of the recipe in a 1979 issue of The Atlanta Journal-Constitution.
Though many have taken a stab at listing Coca-Cola's secret ingredients, the station thinks its scoop is the real deal, contrary to what Coca-Cola officials have told other news outlets today, including the AJC.
The Coca-Cola Company, founded and based in Atlanta, Ga., takes pride in keeping founder John Pemberton's recipe a mystery since its creation in 1886. How many copies of the recipes exist and how well they're protected is unknown.
Perhaps they're stored in a high-tech vault under the watch of security guards? Some even say that only two people in the world know how to mix Coke's most secretive ingredient — "7X."

The company's coveted secret even inspired three Coke employees to try to sell Coca-Cola's "trade secrets" to PepsiCo in 2006. It's unclear how much the employees knew about the secret recipe, but the resulting lawsuit insinuated they knew something.
So what did This American Life find in the 1979 AJC article?
Apparently, the newspaper printed a photo of a handwritten recipe of Pemberton's friend. At the time, someone may have overlooked the fact that readers could discern ingredients in the photograph if they really tried.
Below are the ingredients listed by the radio show after perusing the 32-year-old document. The group thinks it has cracked the code of the most secret ingredient, 7X.
Coca-Cola's recipe (according to This American Life):
Coca-Cola's recipe (according to This American Life):
Fluid extract of Coca (3 drams USP)
Lime juice 2 pints (1 quart)
Caramel (1.5 ounces or more to color)
7X flavor (Use 2 ounces flavor to 5 gallons of syrup)
Listen to the radio program's podcast here.
Photo credit: Getty Images