Circling the Globe on Her Own Muscle Power
British adventurer Sarah Outen took off on her attempt to row, bike and kayak around the globe.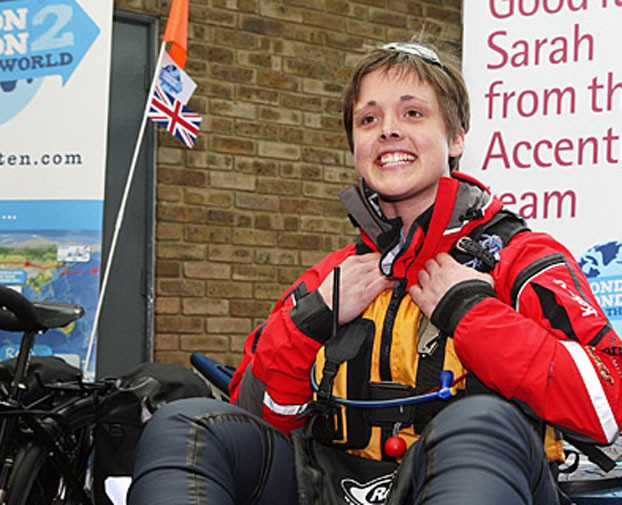 This week, 26-year-old British adventurer Sarah Outen completed the first in a five-stage attempt to row, bike and kayak around the globe.
"My journey is all about human power," she writes on her website. "It is simple in theory, but in practice it will be monumentally challenging. The distance, the logistics, the unknowns, extreme climates –- it will be huge in all respects. But it will also be an incredible experience with lots of stories, which my team and I plan to share with people all over the world."
Outen left London in April on a kayak. She traveled thousands of miles through a dozen countries in 227 days, by both kayak and bicycle, and just arrived in Tokyo on Monday. There, she offered interviews on her journey so far.
"There have been so many highlights -– the first time I saw a brown bear was magical," she told the Telegraph. "But there were quite a few times in every country where I was nearly squashed by trucks."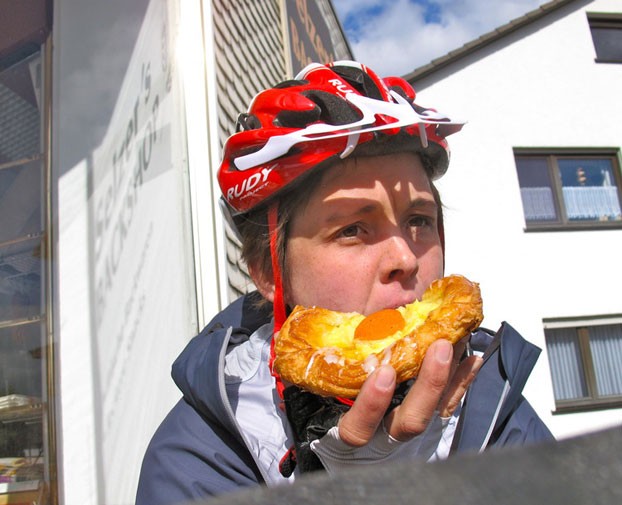 Next up, she plans to become the first woman to row solo across the North Pacific from Japan to Vancouver. She'll cross Canada and the United States by bike and kayak and then row solo across the North Atlantic. In 2009, she became the first woman and youngest person ever to row solo across the Indian Ocean. She was also the youngest woman to row across any ocean.
NEWS: Are Tour Riders the Fittest Athletes in the World?
By the time she returns to London in the fall of 2013, if everything goes as planned, she'll have traveled a total of 20,000 miles, rowed across two oceans, biked across three continents and set a variety of world records. She's forging a route no one has ever taken before.
Along the way, Outen is interacting with schoolchildren through lesson plans and more. She is also regularly updating her blog.