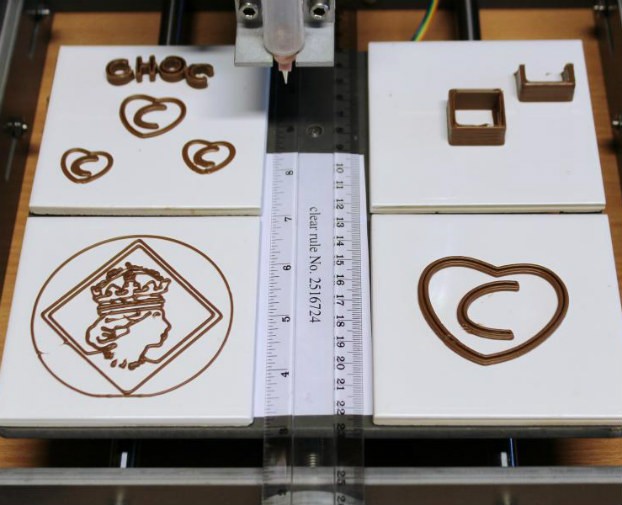 Chocolatiers and chocoholics take note: New tech eliminates the need for a steady hand on that pastry bag full of ganache. Creating custom boxes, logos and portraits made from chocolate — and all in 3-D — will soon be as easy as pressing a button.
Last year, University of Exetor senior lecturer and materials scientist Liang Hao started his own company, called Choc Edge. His goal was to perfect the prototype for a 3-D machine that prints personalized chocolate shapes. In a scrumptious advancement, Hao told the BBC News he expects Choc Edge to start selling the printer shortly.
Version 1 of the desktop printer, called the "Choc Creator," functions much like other 3-D printers that work with plastic or metals. A custom image in a standard 3-D printing file or machining language is uploaded to the printer. Chocolate is loaded into the machine using a syringe. Then special software takes the file and translates it into corresponding movements of a nozzle head. The shape is printed layer by layer with chocolate from the nozzle.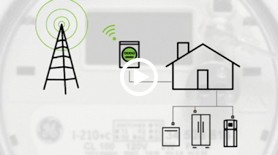 DNEWS VIDEO: Gadgets and Gizmos
This thing isn't aimed at the home cook, though. Instead, it's intended for small business owners and chefs who want to create personalized chocolate shapes without having to handcraft them all. According to the Choc Edge site, the printer will sell at the discounted price of £2,488, which is a little more than $4,500.
Since we're talking about printing food here, a chocolate coin of honor goes to Marcelo Coelho, a Ph.D. student at the MIT Media Lab. Coelho created a prototype for a carousel-style "digital chocolatier" with a graphical user interface that lets users create custom candies. Yum.
The company bills the Choc Creator as the "world's first 3-D chocolate printer." Is that actually accurate? And if so, how did we go so long without one? In any case, the printer is going on sale this month. Better start saving now.
"You just need to melt some chocolate, fill a syringe that is stored in the printer, and get creative printing your chocolate," Hao told the BBC. Hao, you had me at "melt some chocolate."