China Keeps Soil Pollution Study 'State Secret'
A comprehensive study of China's soil pollution is held back by the government amid rising awareness of the country's pollution problems. ->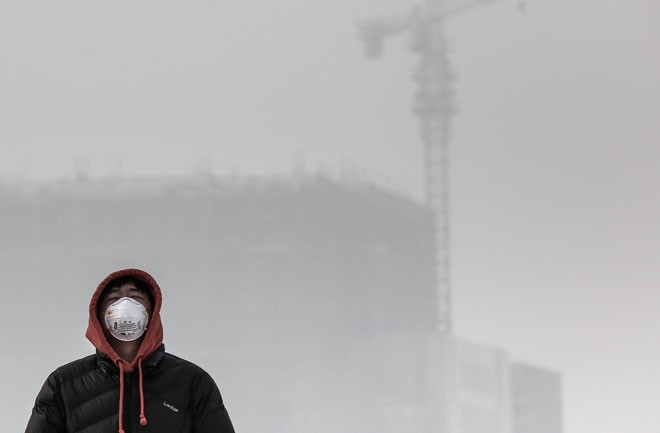 Beijing's air pollution shot to unprecedented levels in January 2013.
A major soil pollution study, carried out by China's leading environment watchdog, will remain under wraps as China classifies it as a state secret, reports the Guardian.
Worse-than-awful air pollution in Beijing this winter has raised public awareness of pollution to new levels. Reports that a quarter of the country's population is falling ill with cancer, plus rising rates of respiratory illnesses and other health issues, are raising the red flag about China's barreling economy and lack of environmental regulations.
But experts suspect that the worst problems have yet to surface. A 2006 report said 10 percent of China's farmland was polluted, but it's estimated that 40 percent of the soil is contaminated with heavy metals and arsenic from mining, the Guardian says. That could spell trouble for China's ability to raise food and livestock down the road.
The soil pollution report was finished in 2010 by the Ministry of Environmental Protection, but has been held back from publication.
Dong Zhengwei, a lawyer, requested the findings of the five-year study, reported the state-run Global Times newspaper.
"The environmental ministry has been releasing real-time information about air pollution even though the air in Beijing was so bad last month," Dong said. "In contrast, soil pollution is a 'state secret'. Does this suggest that the land is contaminated much worse than the air?"