Chill Drinks With A Bullet
This novelty ice tray is sure to strike up a conversation at your next party.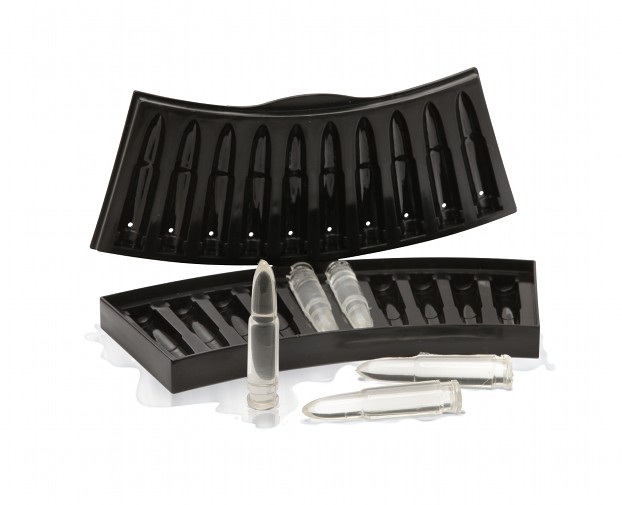 AK47 Ice Cube Tray: $7.99
Novelty items make great gifts, especially if they boost up the recipient's man status. ThinkGeek's AK-47 ice cube tray should do just that. The tray has two halves that look like the magazine of an AK-47 when filled and frozen. After a few hours in the freezer, 10 ice bullets are formed.
Drop a few of these babies in cocktails at your next party and you've got the makings of a great conversation piece. Toss a few in your mom's lemonade and see how long it takes her to notice that her fruity drink has gone rogue. Any way you decide to use these deadly ice slugs will be sure to get a reaction.