Chile Bans Shark Finning: Congress Unanimous
In a unanimous vote, the Chilean National Congress has banned shark finning from its waters.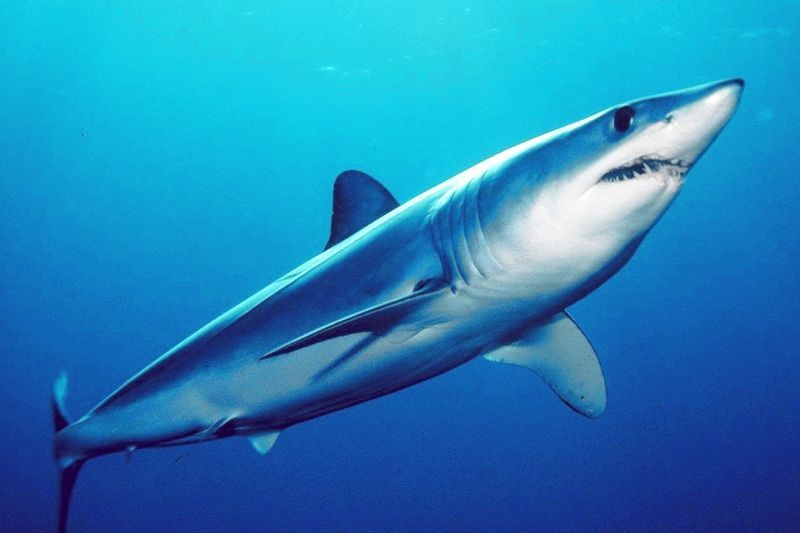 In a move that has made the country a new leader in shark protection, Chile yesterday banned the practice of shark finning from its national waters. After months of discussions since the bill on the ban was drafted and presented by the conservation group Oceana to the Chilean National Congress in January, the vote to approve the bill passed unanimously.
The ban effects 30 shark species that cruise the Chilean coastline, which covers an extensive stretch of the eastern Pacific all the way to the Southern Ocean. Of those sharks, 15 are specific targets for finning, including the near threatened Blue sharks (Prionace glauca) and the vulnerable Shortfin Mako sharks (Isurus oxyrinchus).
"With the passage of this law, Chile becomes a leader in the protection of these animals that are so important to marine ecosystems. We knew that large quantities of shark fins were being exported from our country. This practice meant the deaths of thousands of sharks each year. With this new law we will have a critical tool to protect and recover these most exploited species," Alex Muñoz, Oceana Vice President for South America said in a statement.
The marine conservation group drafted the bill after revealing through a Freedom of Information Act request to the Chilean National Customs Service that 71 tons of dry shark fins from eight different species were exported between 2006 and 2009. Most of those fins were consumed in Asian sharkfin soup, a culinary dish that bases its texture on the rough skin of the sharks.
The Chilean ban does not prohibit shark fisheries, but makes it obligatory for fishers to land the sharks whole. Detached fins are prohibited aboard any vessel as is transferring fins from one to vessel to another. The consequences of keeping the sharks whole all the way to market allows for species identification, proper tracking of the number of sharks caught, and also reduces the number of sharks each vessel can catch before maximizing weight restrictions.
DNEWS VIDEO: How To Ship a Shark
Photo of a Shortfin Mako by Mark Conlin, SWFSC Large Pelagics Program, Wikimedia Commons.