Chevrolet Announces 1.13.13 as Debut of Next Corvette, Unveils New Emblem
Chevrolet has announced it will debut the next-generation Corvette on Sunday evening, Jan. 13, 2013, in Detroit and to kick off what will most likely be an impressive marketing campaign is the release of the first "official" image: A new Crossed Flags emblem for the 2014 Corvette. I say official image as there have already [...]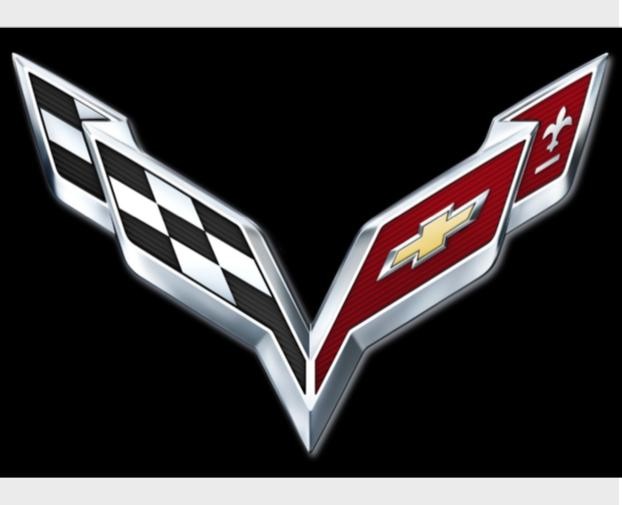 Image courtesy Chevrolet
Chevrolet has announced it will debut the next-generation Corvette on Sunday evening, Jan. 13, 2013, in Detroit and to kick off what will most likely be an impressive marketing campaign is the release of the first "official" image: A new Crossed Flags emblem for the 2014 Corvette.
I say official image as there have already been spy shots spilling out on the interwebs from clandestine testing locations that depict heavily-cladded models being put through their paces.
The unveiling was part of a celebration at Road Atlanta where the Corvette Racing team enjoyed a sweep of the 2012 production-based American Le Mans Series GT championships in manufacturer's, team, and driver's classes.
"Winning the ALMS championships with the Corvette C6.R, against prestigious competitors from Ferrari, Porsche, and BMW is the perfect send-off for the sixth-generation Corvette," said Tadge Juechter, Corvette chief engineer.
"The seventh-generation Corvette will build on that success," Juechter continued. "With the new Corvette, we set out to build a world-challenging sports car with design, refinement, efficiency and driver engagement that is second to none. The result is a truly all-new Corvette. There are only two carryover parts from the C6 used in the C7 – the cabin air filter and the rear latch for the removable roof panel."
Fans and enthusiasts can follow the buildup to the unveil as more information and video content will be released at www.one13thirteen.com along with updates on social media sites.
The Crossed Flags have been part of the Corvette emblem since its initial debut in 1953 although originally the emblem featured an American Flag that had to be changed as laws prohibit that image from being used commercially. It was changed to the fleur-de-lis/bowtie design and has seen numerous modifications prior to the newest destined for the seventh-gen car that will arrive sometime next year.
The first production Corvette rolled off the assembly line June 30, 1953, so wouldn't that anniversary be a great date to release the next-generation model?