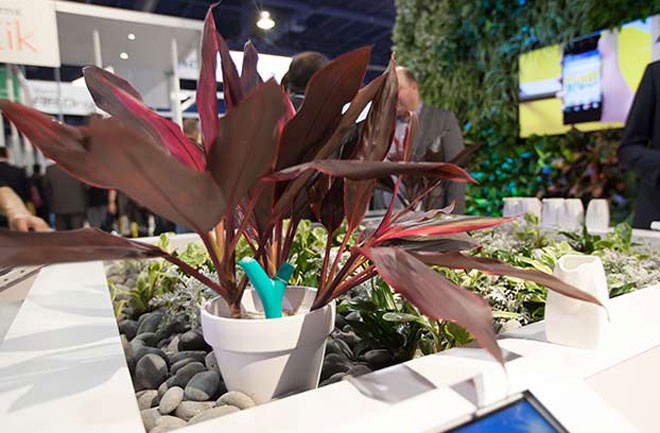 Are you plagued with a black thumb?
Taking the guesswork out of gardening, Parrot at CES unveiled a new plant sensor aptly named Flower Power.
With wireless sensors to measure sunlight, humidity, temperature and fertilizer, Flower Power, which takes the form of a stake that goes into the soil, keeps tabs on the health of your plants and sends this information to your smartphone via the low-powered Bluetooth 4.0.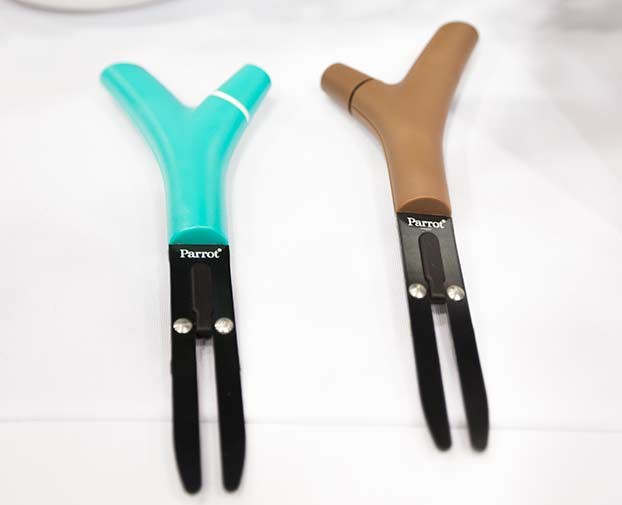 Supported by a database of 6,000 plants, the wireless sensor analyzes the data it collects, letting you know how a plant is faring specific to its traits (eg. some flowers are thirstier than others, some like sunbathing more than others). In the event your black thumb kicks in, Flower Power will let you know your greenery is in need of some TLC (or water).
Though Parrot was mum on pricing, it indicated that Flower Power is expected to launch by the end of the year.
Credit: Alice Truong/DNews