Cat Lands On Its Feet in Slow Motion (Video)
We all know that cats have the awesome superpower to land on all fours whenever they fall -- at least most of the time. It seems like it's some sort of magic trick, but when you intentionally drop a cat in front of a high speed camera, you can definitely see how it happens when [...]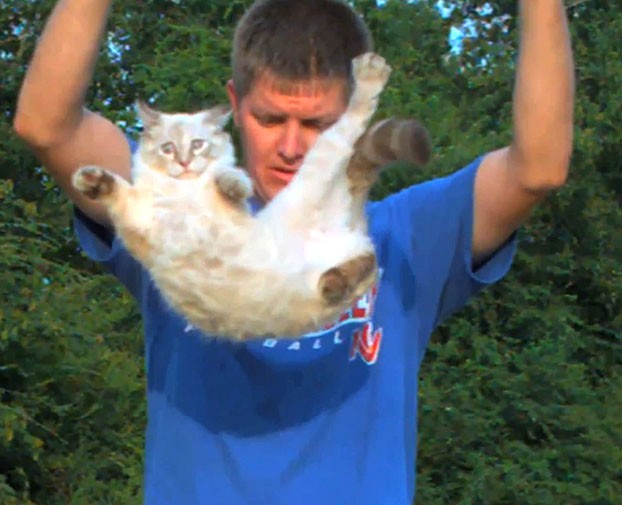 Photo via destinws2 on YouTube
We all know that cats have the awesome superpower to land on all fours whenever they fall — at least most of the time. It seems like it's some sort of magic trick, but when you intentionally drop a cat in front of a high speed camera, you can definitely see how it happens when played back in slow-motion.
That's what Destin of Smarter Every Day does — over and over — in this fun and educational science video installment on YouTube, brought to our attention by Kottke:
No cats were harmed during the making of this video, so they say. They have nine lives anyway, right?