Cargo Ship Loss Will Impact ISS Operations
How will Wednesday's loss of the Russian Progress M-12M supply vehicle affect the crew living on the International Space Station?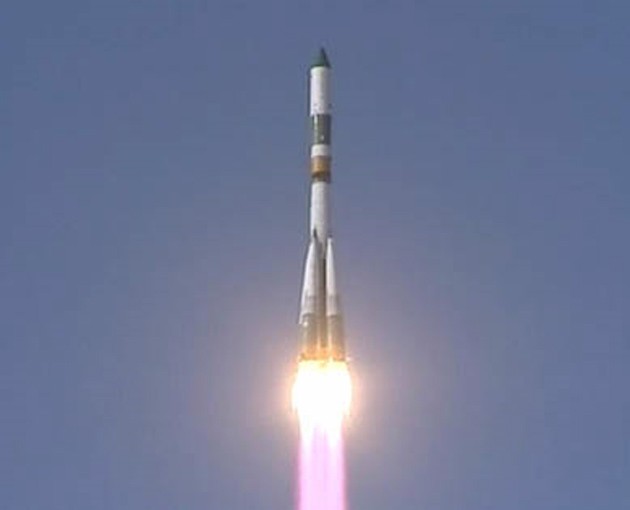 A Russian spacecraft loaded with food, fuel and water for the International Space Station tumbled from the sky shortly after launch Wednesday, potentially impacting future staffing of the orbital outpost.
The accident occurred about five minutes after a Russian Progress rocket lifted off from the Baikonur Cosmodrome in Kazakhstan at 9 a.m. EDT, due to an apparent failure of the rocket's upper-stage motor.
A similar system is used on the Russian Soyuz rockets which, since the retirement of NASA's space shuttles last month, are now the sole means to fly crewmembers to and from the station.
The ship and its 3 tons of supplies fell through the atmosphere, scattering debris over Siberia.
It was the second launch accident in two weeks for the Russian space program. On Aug. 17, a different upper-stage motor also failed, stranding a communications satellite in the wrong orbit.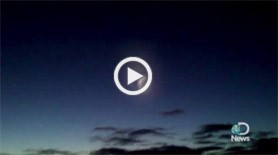 WATCH VIDEO: What was that mysterious spiral UFO flying over Australia?
Wednesday's mission was the first launch to the space station following the retirement of NASA's space shuttles.
"We can go several months without a resupply vehicle if that becomes necessary," NASA's space station program manager Mike Suffredini told reporters during a conference call.
But the planned Sept. 22 launch of a new crew to the station could be impacted, he added.
"Obviously, this has implications to the (space station) and the crew as well," Suffredini said.
The launch failure was the first for a Russian space station vehicle since before the project's start in 1998.
NASA staged its final shuttle mission in July to pad the station with a year's worth of supplies, hoping to tide over the outpost until newly hired commercial firms begin operations next year.
In addition to Russia, Europe and Japan fly freighters to the station. NASA has hired commercial resuppliers Space Exploration Technologies (SpaceX) and Orbital Sciences Corp., to fly U.S. cargo to the station.
An investigation into the accident is under way. If the issue is not resolved within a few weeks, NASA and its partners would have to decide whether or not to fly three of the station crewmembers home as planned, or extend their mission beyond six months.
Expedition 28 commander Andrey Borisenko and flight engineers Alexander Samokutyaev and Ronald Garan are scheduled to return to Earth Sept. 8 aboard a Soyuz spacecraft now berthed at the station. Depending on how the accident investigation progresses, they may be asked to stay in orbit a while longer, Suffredini said.
Their replacements — Anton Shkaplerov, Anatoly Ivanishin and NASA flight engineer Dan Burbank — are scheduled to launch Sept. 22.
"I was disappointed that we'd lost the spacecraft, but frankly I think we'll sort this one out and get to flying again," Suffredini said.
Image: The Progress 44 resupply craft launches on time from Baikonur Cosmodrome before a loss of communication a few minutes later. Credit: NASA TV