Carbon-freeze Yourself a la Han Solo
Disney World gives guests the chance to replicate an iconic moment from "The Empire Strikes Back."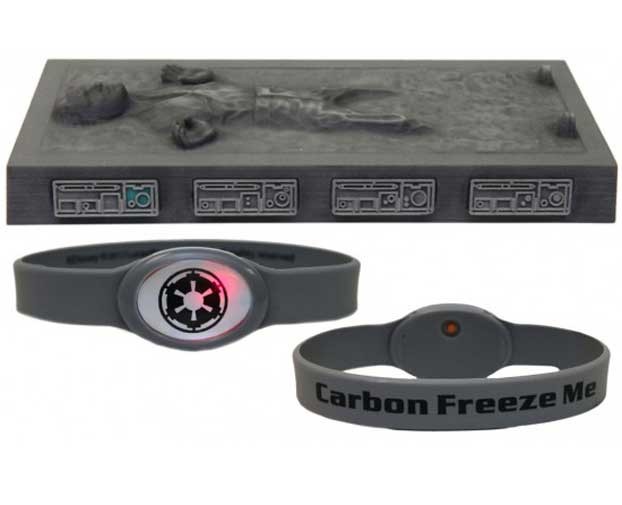 If you wept Wookie tears like Chewie did when Han Solo was put into carbon-freeze in "The Empire Strikes Back," you know what a memorable moment it was in the Star Wars franchise.
Now guests attending Star Wars Weekends at "The Happiest Place on Earth" will have a chance to make their own memorable moment by freezing themselves in carbonite, compliments of The Dark Side Walt Disney World.
BLOG: Space Elevator, Going Up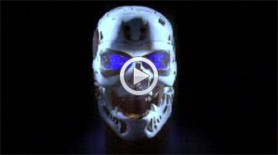 DNEWS VIDEO: CYBORGS, WIRELESS INTERNET, EXOSKELETONS, SYNTHETIC LIFE AND MORE …
Well, not really. While you won't end up frozen in real carbonite and hung like a trophy on Jabba the Hutt's wall, beginning May 18 you'll get to have a likeness of yourself frozen in fake carbonite that you can display on your mantle.
Once the theme song to "It's a Small World" gets so stuck in your head you want to hurl yourself into the gator-infested swamps of South Florida, head on over to the "Carbon Freezing Chamber." Here you can have your face 3-D scanned by multiple cameras to create an 8-inch replica of yourself frozen in carbonite. And because — why the heck not? — you'll get a light-up wristband.
Trust me, when you can't rid your brain of "It's a world of laughter, a world of tears," you'll be wishing that, besides temporary blindness, carbon freezing also caused temporary deafness, so at least you could pretend the process is real. After all, Disney does encourage you to journey into your imagination.
Also, your carbonite hibernation will be a good exercise in patience, because your souvenir is going to take four weeks to finish and ship. But I'm sure die-hard Star Wars fans would be willing to wait a lot longer for such an iconic piece of memorabilia.
NEWS: Warped Imaginations: Star Wars Fans Want a NASA Hyperdrive
Better hurry, though. Reservations are required and Disney reps say they're likely to be fully booked within a few days. Have your wallets ready, too. Your "carbonite" figurine is going to set you back $99.95 plus shipping and handling. You're also going to need to fork over $85 for general admission to Disney's Hollywood Studios Theme Park.
If you think Disney is fleecing you, don't worry. I've got Boba Fett's cell phone number; he'll take care of it. He's my preferred bounty hunter and has never let me down. Who do you think tracked Han to Cloud City, where he was captured and then frozen? Indeed, it's a small world after all.