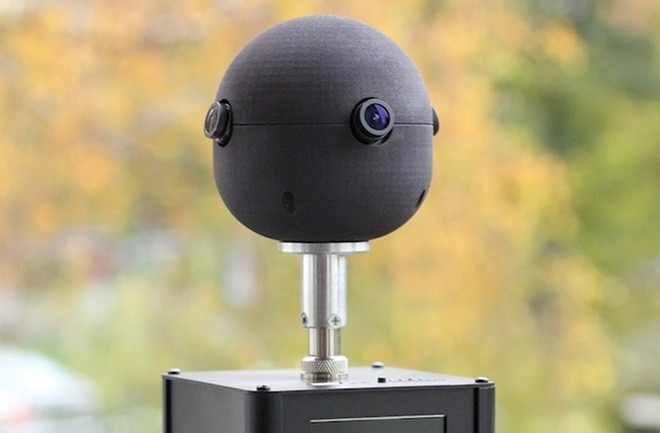 Sure, the iPhone 5′s new panoramic photo option takes pretty cool pictures, but let's face it, what you really want is one of those Google Street View cameras in the palm of your hand. Here's a device that gives you just that, and you won't have to carjack a Google van to get it.
BLOG: A 50,000 Mega-Pixel Camera Points and Shoots
The Sphericam is a camera that lets you capture your word how you really see it: in panoramic real time. Created by Prague-based designer Jeffry Martin, the device features four synchronized video cameras with fisheye lenses that let you capture 360-degree, high-def video from where ever you go. It shoots 25 frames per second and can record up to three hours of video, all viewable on its attachable monitor.
"On your computer at home, you can view your video instantly in a seamless, full 360 format," writes Martin on his website. "You can even upload it to Youtube or publish it to the web in an interactive format."
Additionally, Sphericam "contains a GPS device built in to the camera enclosure, allowing you to create georeferenced 360-degree movies," writes Martin on his Kickstarter page. "Think Google Streetview in the palm of your hand."