Cape Cod Warned About Great White Sharks
After numerous shark sightings, the city of Chatham is telling beach-goers to stay away from seals.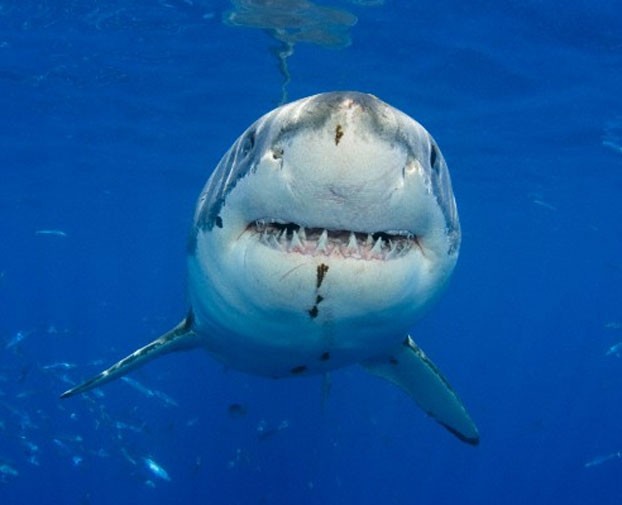 After numerous shark sightings, such as the 16-foot great white seen in the video below and two other sharks spotted in the city of Chatham, Cape Cod  is telling beach-goers to stay away from seals when entering the water.
As vacationers nationwide head to beaches to cool down and celebrate the Fourth of July, the advice comes just in time. Water sports enthusiasts in many locations would do well to heed the warning. For example, just a few days ago, a "shark chomped down on the thigh" of a young Florida boy.
You can't blame sharks (and people, for that matter) for heading to Cape Cod, though. Also enjoying the area are seals, which are the real draw for sharks.
Chatham Harbormaster Stuart F.X. Smith, in a statement released last weekend, said his office has received credible reports of seal carcasses attacked by sharks along North Beach Island and Monomoy's eastern shores. He said they "expect continued reports of such activities on Chatham's eastern shoreline," according to Wicked Local Chatham.
"At this time, the Town of Chatham is not closing our east-facing beaches to swimming in its entirety, but simply suggesting that beach goers, mariners, and swimmers pay close attention to their surroundings while in the water and to not venture too far from shore," Smith said in the press release.  "Chatham's beaches within our harbors, estuaries and the beaches along Nantucket Sound remain open.  Chatham officials will continue to monitor and re-evaluate this order as appropriate."
So the advisory extends from Monomoy Island in the south, to the northern border between Chatham and Orleans, Boston.com reports.
Thanks go to the Cape Cod Shark Hunters, a group of fishermen who track local shark populations. They were all over this situation, spotting the big sharks this week.
All of this shark talk is nothing new to Cape Codders, who went through a similar situation last year. In summer of 2011, local authorities put a moratorium on entering the water on east-facing beaches between sunset and sunrise, in addition to a ban on swimming close to seals.
No one really complained, since the shark sightings proved to be a business boon. People hoping to catch a first hand glimpse of a great white flooded the beaches.
For more footage of the sharks swimming around Cape Cod now, check out this WCVB video.