Can't Touch This: Boom Box Bests Other Gadgets in Household Dominance
The boom box might seem terribly outdated, but an analysis of household gadget adoption shows the boom box has had a pretty strong grip on American households, with a more than 60 percent penetration rate in the seventh year of introduction, according to The Atlantic. When we think about the great consumer electronics technologies of [...]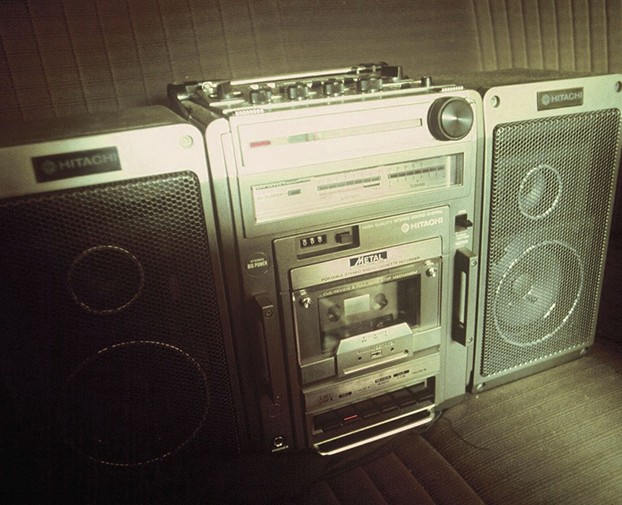 The boom box might seem terribly outdated, but an analysis of household gadget adoption shows the boom box has had a pretty strong grip on American households, with a more than 60 percent penetration rate in the seventh year of introduction, according to The Atlantic.
When we think about the great consumer electronics technologies of our time, the cellular phone probably springs to mind. If we go farther back, perhaps we'd pick the color television or the digital camera. But none of those products were adopted as fast by the American people as the boom box.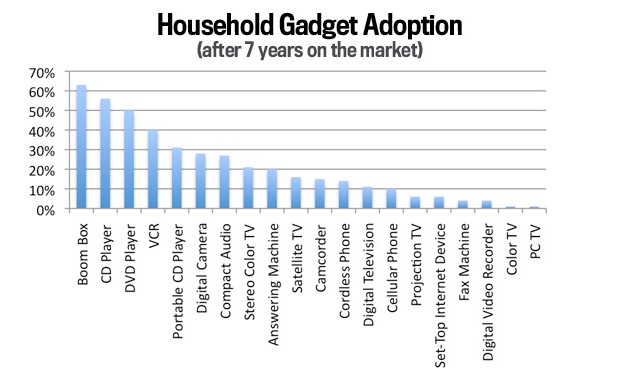 Image: Journal of Management and Marketing Research
The Atlantic also points out that the top five fastest-adopted technologies were for entertainment consumption, not communication.