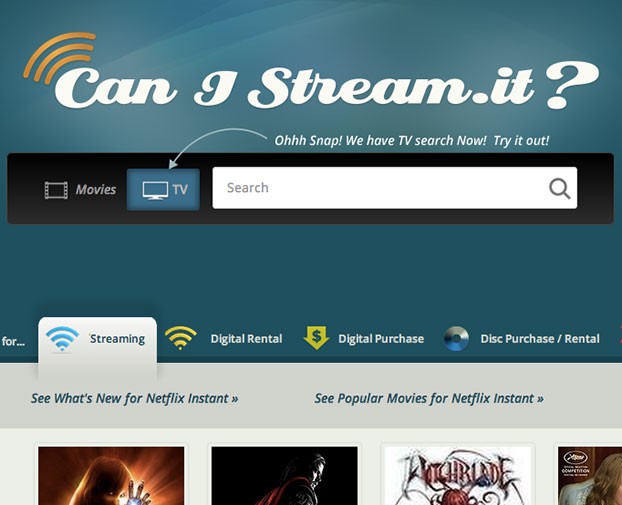 Image: Screenshot
Remember when we highlighted the useful Web tool CanIstream.it? Well, it's now expanded to include TV shows in addition to movies titles.
To recap, CanIstream.it is a website that's been hailed as the Kayak for video streaming services. It searches the libraries of Netflix, Hulu, Amazon, YouTube, Vudu and a number of other sites to let you know where you can stream, rent or buy your favorite titles.
Urban Pixels, which created the CanIstream.it, says the ability to search for TV shows was the No. 1 request from its users. Its mobile apps will roll out this enhanced search functionality as well as the ability to set reminders for TV.
Good to know for when you're barricaded at home with nothing to do. (Fun fact: Hurricane Sandy accounted for a 20 percent viewing spike in certain East Coast cities.)