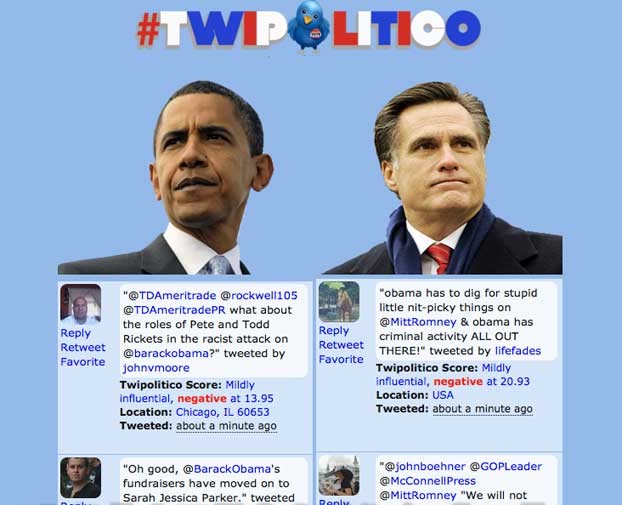 Social media plays a huge part in political campaigns, especially when it comes to presidential ones. Senior engineering students at the University of Cincinnati developed Twipolitico, a Web-based application that can gauge the popularity of the 2012 presidential candidates using Twitter.
The goal of the site isn't just to find out who's popular, but to discover who's influential. What potential voters tweet about the candidates is analyzed, which provides information on how voters feel about their choices. According to Twipolitico, this makes the results more accurate and credible than just counting how often the politicians show up in a tweet or hash tag.
Data from Twitter is used to track terms that relate to each candidate. The ranking algorithm analyzes each tweet that mentions a candidate and then calculates a "tweet score." The score is crunched by what the developers call a "complicated math equation" to become a "twipolitico score."
Daily and monthly scores are displayed on a chart as well as one that shows how many tweets were positive or negative. All of this data comes together to predict not only the popularity of President Obama and Mitt Romney, but also the outcome of the November election. The site is constantly updated and can even show maps of how popular a candidate is in each state.
Check out the project and see how influential your political tweets are here.