Canadian Quarter Features Glow-in-the-Dark Dinosaur (Photos)
Canada's latest coin seems like it's straight from the ThinkGeek product catalog. But we've checked, and it indeed is from the Mint. The Pachyrhinosaurus lakustai dinosaur coin is the first of a four-coin series featuring glow-in-the-dark prehistoric creatures. To unlock its photo-luminescence, place the coin in direct light for 30 to 60 seconds. When it's [...]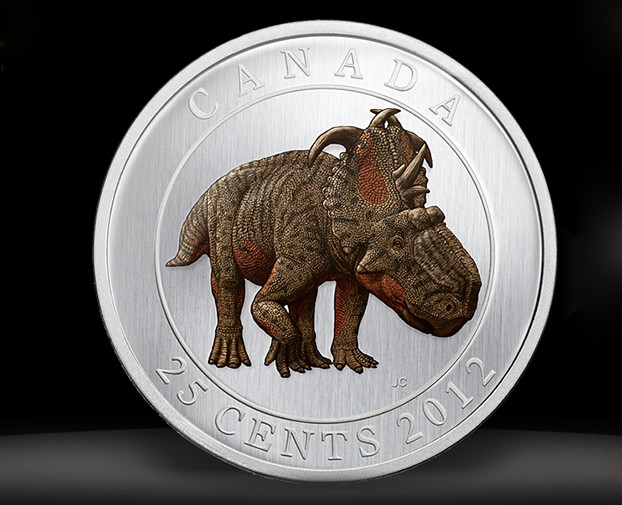 Image: Royal Canadian Mint
Canada's latest coin seems like it's straight from the ThinkGeek product catalog. But we've checked, and it indeed is from the Mint.
The Pachyrhinosaurus lakustai dinosaur coin is the first of a four-coin series featuring glow-in-the-dark prehistoric creatures. To unlock its photo-luminescence, place the coin in direct light for 30 to 60 seconds. When it's placed in a dark space, the skeleton of the dinosaur lights up. The limited-edition coin will have a run of 25,000 copies, each retailing for far more than a Canadian quarter at $29.95 CAD.
Since this isn't currency for spending, it arrives in fancy packaging: a Royal Canadian Mint-branded maroon clamshell case protected by a customized glow-in-the-dark sleeve.
Canadian paleontologists are beside themselves. Now to pick up another hobby besides dinosaur bones: coin collecting.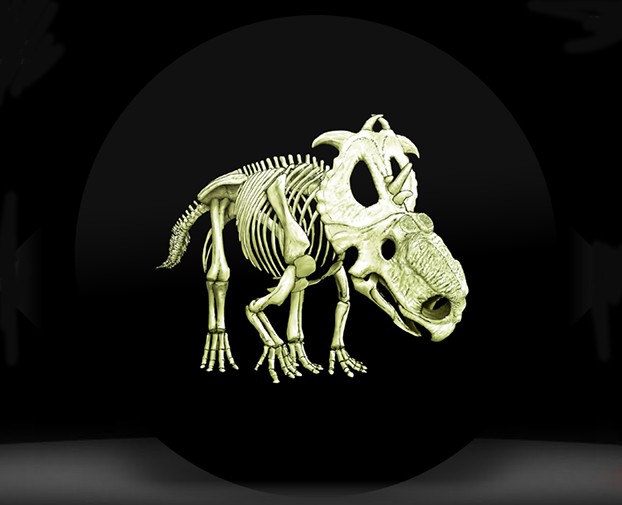 Image: Royal Canadian Mint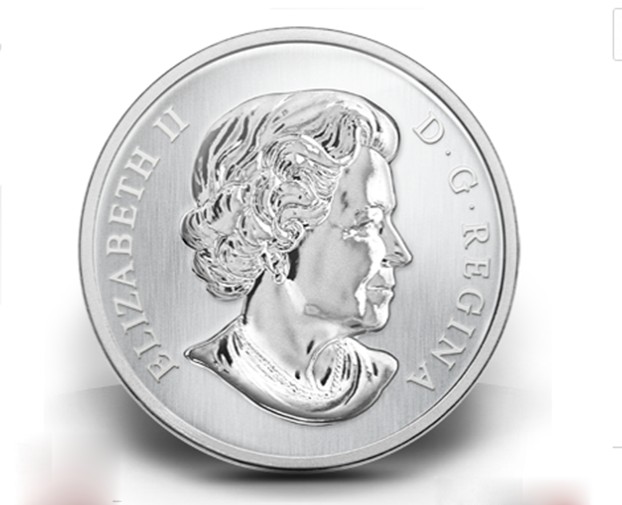 Image: Royal Canadian Mint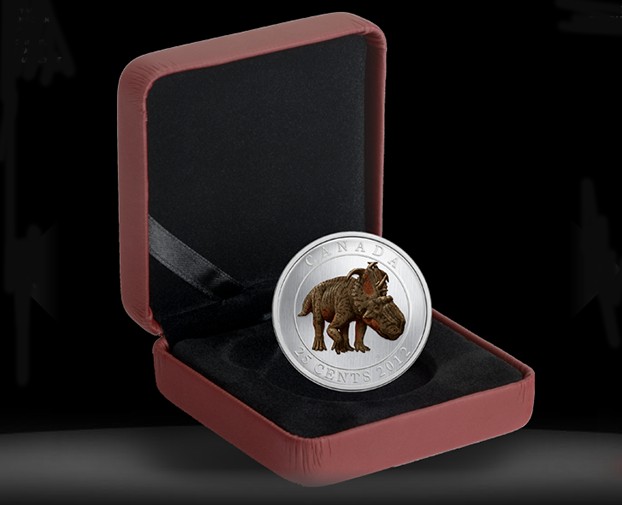 Image: Royal Canadian Mint