Can Twitterblitzing Start an Effective Twitter Trend?
Developers of a sarcasm font called Sartalics think releasing thousands of identical tweets can jumpstart a trend.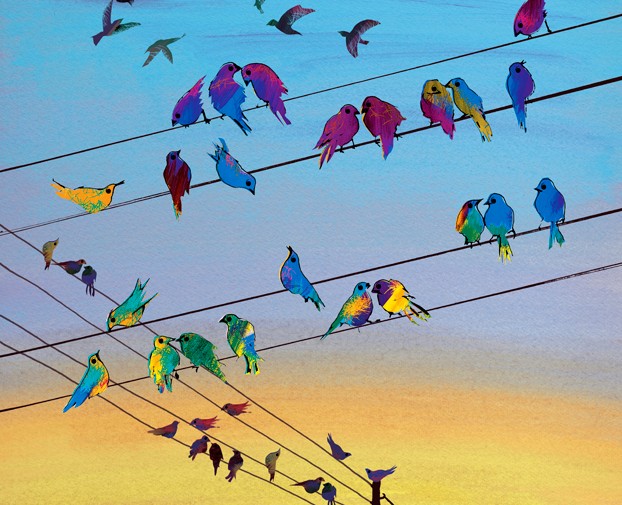 The developers of a sarcasm font called Sartalics are about to find out whether releasing thousands of identical tweets — a social media flash mob they're calling a "Twitterblitz" — can jumpstart a Twitter trend.
The trio, who joined forces as interns at creative ad agency Bartle Bogle Hegarty in New York, devised the Twitterblitz for Sartalics strategy to bring attention to Sartalics, a left-leaning font they developed to indicate sarcasm online.
June Kim, one of the Sartalics creators, said the group had noticed comments on Twitter about the need for a "sarcasm font," since users often misinterpret the tone of one another's 140-character micro messages.
WIDE ANGLE: Online Social Networking
"We're thinking [sarcasm font] could end up in a trend, and it's surprising that it hasn't yet," Kim told Discovery News.
Their application, Twitterblitz for Sartalics, is a way to "harness the energy on Twitter that there needs to be some way to indicate sarcasm," Kim said.
Their campaign is recruiting 10,000 Twitter users — they've attracted around 2,000 users so far — to allow the Twitterblitz for Sartalics application to authorize use of their Twitter accounts. Once they reach that target number, the application will send the mass tweet directed to the Twitter accounts of nine key stakeholders at Google, YouTube, Windows and elsewhere.
"I think the algorithm you need (to start a Twitter trend) is about 10,000, so that's where the idea came from," Kim told Discovery News. "And we thought that it would be more impactful that just doing tweets from one account or across a long period of time."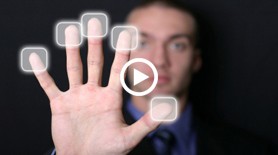 DNEWS VIDEO: IS IT FUTURE YET?
Anyone can type in Sartalics with HTML code, but the team is hoping those nine Internet leaders will integrate Sartalics into their platforms as a new font, making it as simple to use as italicizing or emboldening text are now.
"We know that a lot of the platforms have a very rigid structure or security for any changes made, so we're just making sure we can get that foot in the door, and we're hoping that's what the Twitterblitz will do," Kim said.
Native Digital, the Australian digital marketing firm that designed the Twitterblitz app, has previously drummed up publicity on Twitter for products releases with this social media flash mob approach on its Fan Bomb platform.
"I think it's all about the element of surprise and having something worth saying," said Ned Dwyer, managing director of Native Digital.
 "The other key factor of a successful Twitter flash mob is numbers," Dwyer said. "You need a lot of people to be a part of it so others will take notice of what you're doing."
However, starting an effective Twitter trend from scratch, as Twitterblitz for Sartalics aims to do, isn't just about playing a numbers game.
"What we continuously find is that just because you have a lot of followers doesn't mean that you're an influencer for any topic that you tweet," said Alok Choudhary, a computer scientist at Northwestern University who created PulseoftheTweeters.com, which analyzes Twitter trends.
Instead, Choudhary says, igniting a trending topic on Twitter is more a result of the tweeter's credibility and expertise on that topic.
"If you tweet and only have a few thousand followers, if you have credibility in that topic and those followers think that it's an important message, they'll forward it to their followers in their networks and pretty soon, you can have hundreds of thousands of Twitter users tweeting about that topic," Choudhary said.
Since Twitter users have sporadically expressed the need for a sarcasm font, Twitterblitz for Sartalics could potentially strike the right balance of credibility and influence to get those nine Internet gatekeepers talking – as long as people see a direct value in Sartalics beyond a fleeting trend topic.
"If people who…look at [a trending topic] don't find it interesting or valuable, then they're not going to forward it to their network, they're not going to retweet or forward it to their friends and followers, and pretty soon, it'll go away," Choudhary said.