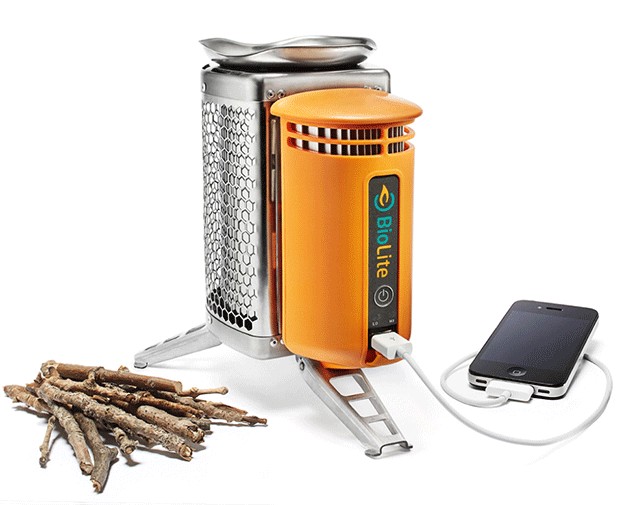 Image: BioLite
Doesn't it blow when you're out camping and your iPhone battery dies on you?
With BioLite, charging is just a few twigs away. The Nalgene-sized camp stove converts heat into electricity, allowing people to charge up phones, lights and other USB devices in the great outdoors. This is a much more immediate energy source than say solar power, working even in cloudy days or at night.
BioLite can boil a liter of water in four and a half minutes by burning biomass, such as sticks, pine cones and pellets. The 2-pound stove is available for $129.