Bus Monitor Bullying and Crowd-Shaming
As the bus monitor bullying case is showing, the Internet isn't just a forum for channeling generosity; it also can serve as an outlet for public revenge.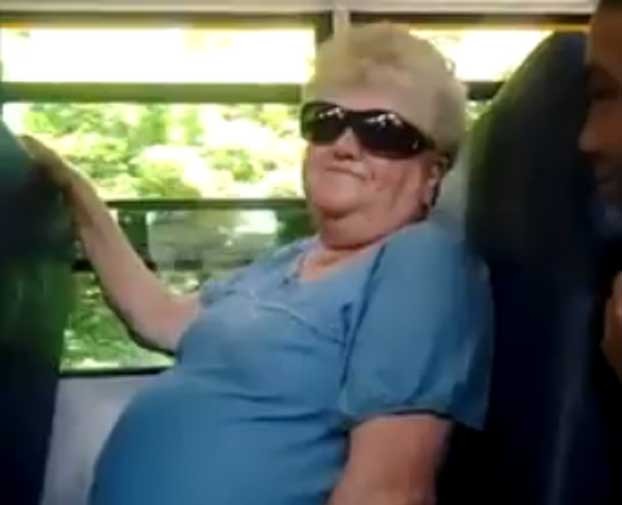 When 68-year-old bus monitor Karen Klein rode to school Monday afternoon, she probably wasn't expecting the torrent of verbal abuse that a group of middle school children hurled at her, as seen in a widely-viewed online video (below). The children made fun of her age and weight, and even suggested she doesn't have a family because "they all killed themselves because they didn't want to be near you." Klein's son had in fact taken his own life some 10 years earlier.
Klein also could not have anticipated the reactions of the Internet masses who rallied to support her. Around $400,000 had been raised at the time of this writing on Klein's behalf on Indiegogo by a Toronto nutritionist, who sympathized with Klein's plight. The money is intended to give Klein a long vacation or perhaps an early retirement.
But the Internet isn't merely a worldwide forum for channeling generosity; it also can serve as an outlet for public revenge.
Although the school district and police department in Greece, N.Y., where Klein's trauma occurred, are investigating the incident and potentially meting out punishment to those involved, Internet avengers have already gone ahead and identified the perpetrators, highlighting their Facebook pages and providing contact information for anyone who might bully the bullies.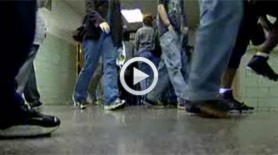 WATCH VIDEO: It's important for teens to fit in with their peers. Being excluded can lead to depression, anxiety and stress.
Klein's case is a classic example of the darker side of Internet justice. Let's call it crowd-shaming. It's part of an Internet tradition that almost certainly harkens back to the days when people used torches and pitchforks to chase away monsters rather than keyboards and cell phones.
Crowd-shaming is fairly common. It starts when a piece of content posted online, such as a video clip in Klein's case, sparks a moral outrage among a well-connected online community. Then starts what the online community in China has described as the "human-flesh search engines," a movement among the user community to identify the culprit. Once the offender has been detected, their Facebook profiles, contact information and even a home address can be publicized. This can lead to harassment, death threats and more.
For example, the New York Times detailed a case in 2006 in which a middle-aged woman in China appeared in a video in which she intentionally crushed the head of a kitten under her shoe. Within six days of the posting of the video clip on Mop, an online forum in China, Wang Jiao and the cameraman who filmed the video were identified, lost their jobs and ended up going into hiding.
If there's one outlet that has mastered the technique of crowd shaming, it's 4chan user community. Although the community is known for its ties to the online hacktivist group, Anonymous, which has targeted companies, governments and international organizations online, 4chan can get personal.
Here are just a few examples of when the 4chan user community took digital revenge in their own hands:
In 2010, a video of a British woman discarding a cat into a recycle bin went viral. The clip was posted by the cat's owner,

Also in 2010, a video of a girl in Eastern Europe throwing puppies into a river went viral as horrified users circulated the clip. 4chan users weren't the only ones interested in finding who the identity of the young woman responsible; even "Transformers" director Michael Bay voiced his support for her information leading to the girl's apprehension by authorities,

A news story from a Detroit television station about a couple that taunted their neighbor, a seven-year-old girl, who was dying from a degenerative brain condition known as Huntington's disease. The couple, Jennifer and Scott Petkov, posted photos on Facebook insulting both of the girl as well as her mother, who had already succumbed to the same disease. The 4chan user community responded
Although there's no way people will ever give up acting out online or on camera, digital activism, be it an angel on behalf of the victim or vigilantes targeting the offender, might be what extrajudicial justice looks like in the Internet Age.
Photo: A still of the video clip showing Klein being verbally assaulted by middle school children on a bus. Video is below. Credit: YouTube screengrab