Bulldog Accidentally Shoots Owner
Driving a truck with an unsecured, loaded weapon and jumpy dog doesn't seem to be a great idea. ->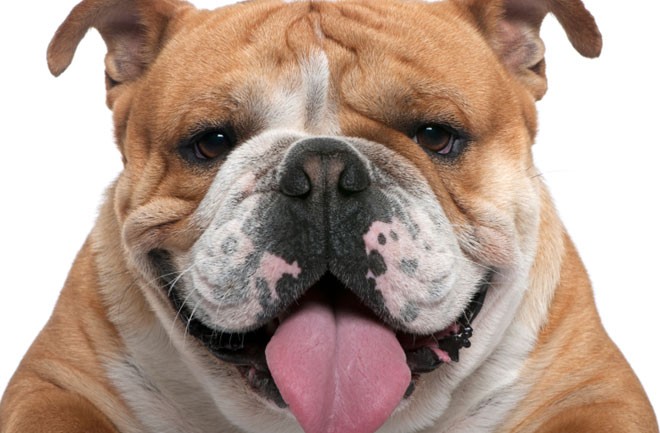 Note to self: Driving with an unsecured loaded gun and dog in truck may not be a great idea.
Gregory Lanier, a 35-year-old Florida man, was shot in the leg by his bulldog when the animal knocked what Lanier thought was his unloaded .380 pistol as it lay on the raised floor separating the front seats of his pickup truck. It turns out it was loaded.
NEWS: Dog Shoots Owner in Behind
Lanier told police he "heard a boom, saw smoke and felt a burning in his leg," The bullet entered and then exited his leg, striking the side of the driver-side door of his Ford F250.
Realizing he'd been shot, Lanier pulled into a gas station and had the clerk (an acquaintance) call 911. Lanier told police his tan and white bulldog had been jumping around inside the truck at the time of the incident.
Sebring police ruled the shooting an accident and the pooch faces no charges.