Build a DIY Solar Charger in a Bottle and Other Stories From TreeHugger
Our sister site TreeHugger delivers all the freshest news on environmental news and culture. Here are items from the past week we thought you'd dig, even if you've never recycled. Tech Spotlight This week, TreeHugger featured a really cool DIY project: Making a solar charger that fits in a glass bottle. Meanwhile, a new commercial [...]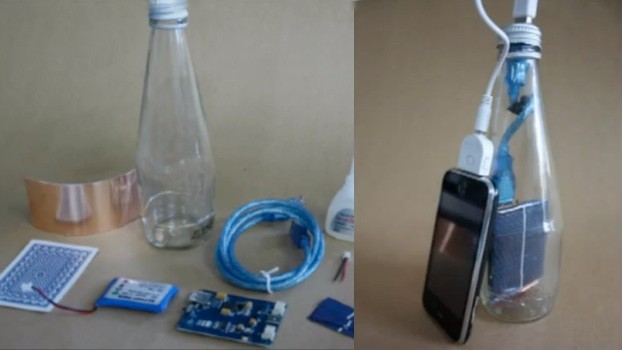 Our sister site TreeHugger delivers all the freshest news on environmental news and culture. Here are items from the past week we thought you'd dig, even if you've never recycled.
Tech Spotlight
This week, TreeHugger featured a really cool DIY project: Making a solar charger that fits in a glass bottle.
Meanwhile, a new commercial solar charging station has hit the market—and it promises to outpace all others. The SunVolt claims to recharge devices at outlet speeds, which would make it the ideal companion to electronics in the backcountry.
Finally, there's a roundup for anyone thinking about switching cell phones. Before you grab the latest and greatest iPhone, give one of these top eco-friendly phone a thought.
Healthy Living on the Cheap
Everyone wants to eat healthier, but let's face it: Food that's good for the body can be bad for the wallet. It doesn't have to be this way, however. TreeHugger rounds up the 44 healthiest, cheapest fruits and vegetables.
Eating seasonally and locally is one of the best ways to stay healthy on a budget. If you're looking for some ideas on how to contend with one of the staples of summer, here are five tasty eggplant recipes for tight budgets..
Art, Animals, and the Absurd
Some art actually does work while looking good. The life-like sculptures of Jason de Caires Taylor are one example of this. The underwater installations are attracting divers interested in the unique exhibits but they serve as a foundation for regrowing coral reefs as well.
When a 70-year-old tortoise escaped a wildlife rehabilitation center in Georgia this week, he sent local authorities on a comical slow-speed pursuit.