Buffett Has Rule for Environment, Too
Warren Buffett's suggestion that CEOs pay at least an equal tax rate to their secretaries may have been struck down by the Senate, but Buffett also offers guidance on environmental policies in business.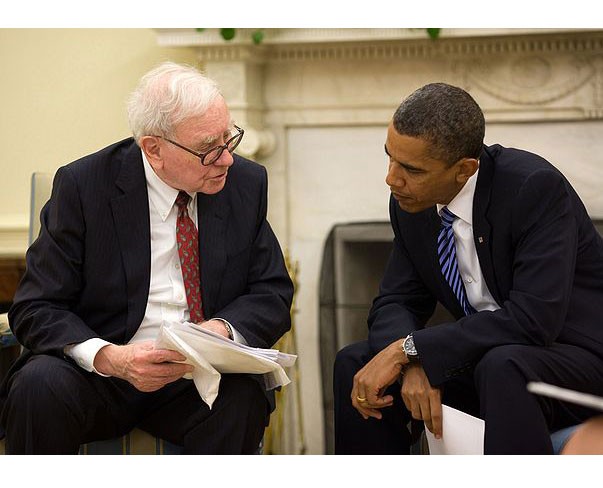 Though the U.S. Senate struck down Warren Buffett's suggestion for leveling the tax playing field between the super rich and the middle class yesterday, there is another Buffett Rule on the table. Buffett's environmental business guide isn't suggesting hiring tree huggers, rather it's embracing environmental strategies that make economic sense. His stance is key for his companies under the umbrella of the Wizard of Omaha's Berkshire Hathaway holdings group.
Buffett outlined his philosophy on the interplay of the environment and economics in a note included with a sustainability report from Johns Manville, a subsidiary of Berkshire Hathaway, reported Triple Pundit.
"Today our world is changing faster than ever before –- economic, geopolitical and environmental challenges abound," Buffett said, "In times such as these, a company must invest in the key ingredients of profitability: its people, communities and the environment."
Buffett doesn't explicitly base his belief in the importance of environmentally friendly business practices on ethereal notions of love for Mother Nature, but instead asserts that keeping an eye on sustainability is a sound business practice.
Johns Manville has embraced the "belief that the business case for sustainability is based on cultivating trust –- trust that our people and technologies will deliver optimum returns while also being responsible for environmental and social performance," Buffett said.
Few better examples of a change in the social and environmental impact of a company can be found than Johns Manville. It was once the largest producer of asbestos in the United States. Litigation over the cancer-causing insulation brought the company to the point of bankruptcy in 2001. That's when Buffett's Berkshire Hathaway bought the company and set it on the road to recovery.
Fiscal profitability is no longer the only measure of a company's success, said Buffett's note. "Over time, sustainability has taken on a broader meaning to incorporate environmental and social performance into our practices," Buffett said.
Photo: President Barack Obama and Warren Buffett in the Oval Office, July 14, 2010. (Credit: Pete Souza, Wikimedia Commons)