Broken Bones, Meet the Cast of the Future
The broken-bones cast meets the 21st century. Bones, an orthopedic cast concept designed by a Copenhagen Institute of Interaction Design graduate, has electromyographic sensors that read muscle activity around the fracture, Fast Company reports. The cast sends the readings to a health-management website that allows you to track your recovery and can be shared with [...]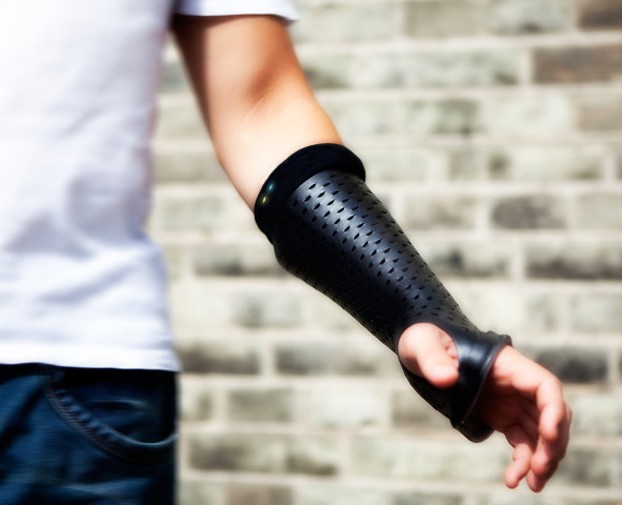 Image: Pedro Nakazato Andrade
The broken-bones cast meets the 21st century.
Bones, an orthopedic cast concept designed by a Copenhagen Institute of Interaction Design graduate, has electromyographic sensors that read muscle activity around the fracture, Fast Company reports. The cast sends the readings to a health-management website that allows you to track your recovery and can be shared with your doctor.
As the master's thesis of Pedro Nakazato Andrade, Bones encourages people to take a more active role in their health. The website introduces social pressure, pushing patients to do suggested exercises, for example, which can help speed recovery and lower medical costs.
Concept now, but could be a real product down the line.