Brinno's Rugged Camera Automatically Creates Timelapse Videos -- No Editing Needed
Timelapse videos are gorgeous, but creating them requires patience, ideally hours of footage and time in front of a video editor. Waiting for Final Cut to render is about as fun as getting teeth pulled, but Brinno's TLC 200 camera, which will be at CES this year, takes the pain out of creating timelapses. You [...]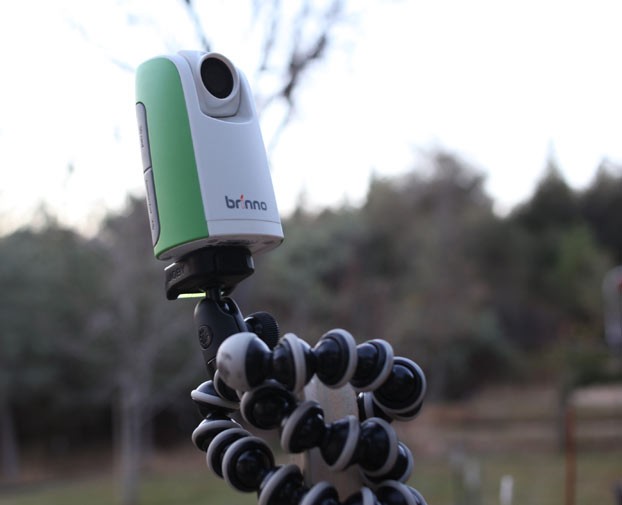 Image: Alice Truong for Discovery Channel
Timelapse videos are gorgeous, but creating them requires patience, ideally hours of footage and time in front of a video editor.
Waiting for Final Cut to render is about as fun as getting teeth pulled, but Brinno's TLC 200 camera, which will be at CES this year, takes the pain out of creating timelapses. You set the time interval for how often frames are saved, start the recording process for up to 24 hours and a timelapse movie is waiting for you in the SD card when you're done.
For its intents and purposes, the Brinno camera, originally from Taiwan, is an extremely easy-to-use and low-maintenance device. At the highest output resolution, the end product is a 720p HD movie, though the image quality is far from SLR videography. It's more comparable to a Flip cam (remember those?). Another big plus, and one I wish I could've tested out, is the ability to add a wide-angle lens. Brinno's camera is ruggedized to take on the elements. I set it out in North Fork, a small town right outside Yosemite, for about 15 hours, when the temperature fluctuated between the 20s and 70s, and there was no noticeable drain on the four AA batteries, which can last 300,000 frames.
The camera comes with a 2-gigabyte SD card, which I worried would be too little space for long timelapses, but the 15 hours of footage condensed into two minutes (see video above) took all of 600 megabytes. I shot that at full 720p resolution at 30 frames per second, at a time interval of 10 seconds, which in my opinion is probably the ideal setting for something like scenery. (For a New Year's Eve party, given the number of people and how quickly things were moving, I adjusted it to a 5-second interval instead.)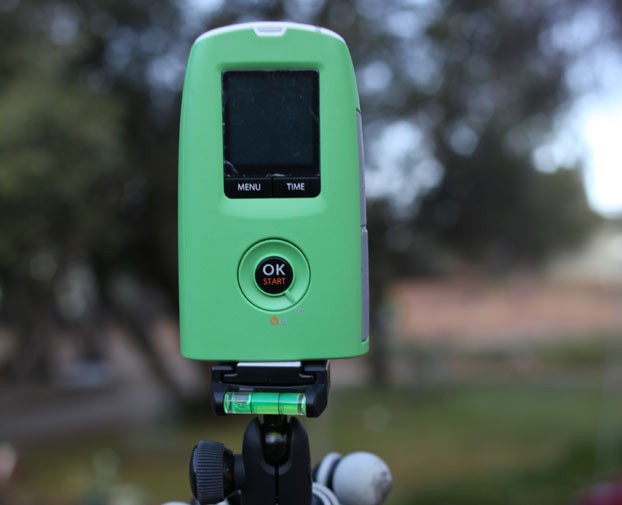 Image: Alice Truong for Discovery Channel
Having said all that, there are a couple things I think Brinno could improve on. The 1.44-inch LCD screen is tiny, and the picture quality looks far worse than the actual product. The other is marketing. Throughout Brinno's packaging and website, there are examples of beautiful timelapses, the types of videos that make you want to go out and do this for yourself. Some though were shot on SLRs with expensive tilt-shift lenses. My problem is that this is kind of deceptive. When you write "One button operation, easy to create your own time lapse video!" above three embedded videos, it appears to the consumer that footage was all shot with your product. I think the Brinno camera in itself is a neat toy, and one people would still buy if they had an accurate representation of picture quality. There is no need to sell this product as something it's not.