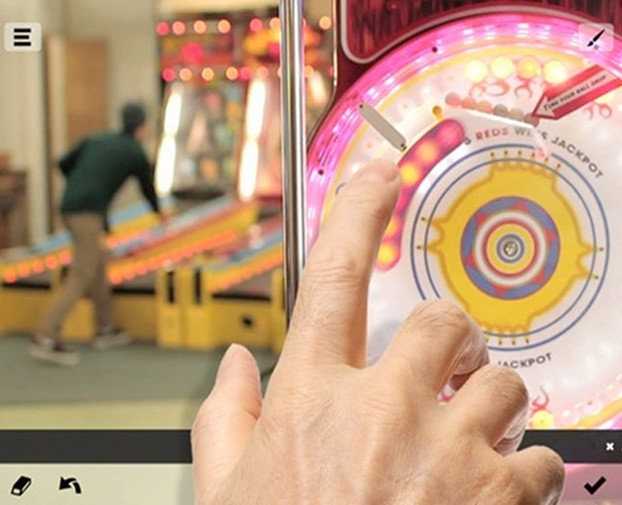 Love 'em or hate 'em, there's no denying the panache of animated GIFs. Sure, their seizure-inducing loops may make you feel like you're loosing your marbles, but the fact they've managed to withstand the test of time says a lot.
BLOG: Top 10 Social Networking Sites
It wasn't so long ago that they were antiquities of the dawn of the Internet. However, in recent years, thanks to popularity of countless blogs and Tumblr pages, animated GIF's are enjoying somewhat of a rebirth. As Jenna Wortham of the New York Times so rightly nails it, they've become "digital flip books" and "visual punchlines," perfect as the final quip of any tongue-and-cheek blog post.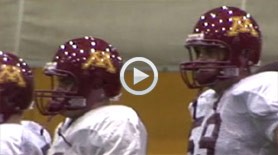 DNEWS VIDEO: SPORTS AND TECH
Nick Alt thinks so, too. He's the founder and CEO of Clear Media, a Southern California-based creative agency. But more importantly, he just created Echograph, a new iPad app that let's users more easily bring their photos to life.
Users begin by shooting a video and selecting a five-second clip. Next, choose one still as the main frame. Users then can swipe their finger across a portion of the image and 'erase' it. That portion can then be replaced by an animated video played on an endless loop.
For example, say you shoot a video of yourself at a carnival standing in front of a Ferris wheel. With Echograph, you could make it so that the Ferris wheel is the only moving object in what's now become a live photo.
Much like animated GIFs connection to the early days of the Web, Echograph is rooted in anachronism, specifically Alt's love of old-school photography from Lomo and Polaroid cameras.
"I was really interested in a creating an experience with my team that presents a tactile response to creating the actual art," Alt said in Echograph's introduction video. "It starts to bring back the analog sensibilities that I love so much."
BLOG: Say Cheese! Facebook Camera Is Here
Alt and his team are quite cerebral about Echograph. What I enjoyed most about their eloquent waxing was how the app made them more aware of their environment when shooting photos. I can get on board with that.
"If you're a story teller, you're a story teller and that crosses over all mediums," Alt said. "Echograph is yet another opportunity to explore something new to tell a story."