Brian Cox and 'Wonders Of The Universe' On Your iPad
Want to experience Brian Cox's natural enthusiasm for astronomy? There's an app for that.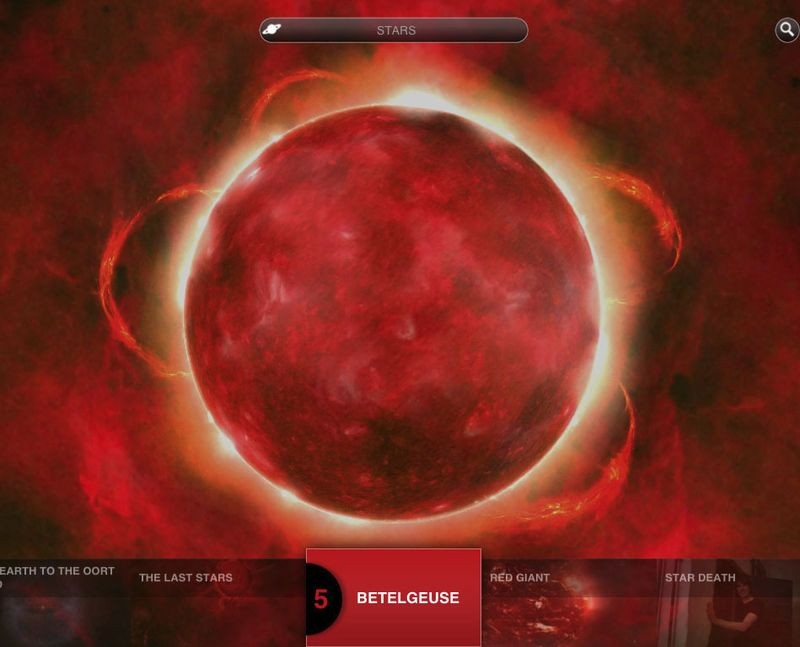 HarperCollins UK: $6.99
If you've seen the excellent BBC/Science Channel series "Wonders of the Universe," you know that the award-winning host Brian Cox's natural enthusiasm for astronomy is nothing short of infectious. His explanations of far-out concepts bring the mysteries of our Universe down to Earth for anyone to understand and enjoy… and now he and HarperCollins UK are bringing it even closer — right to your iPad!
Never before has the sheer breadth of the Universe been opened up for interactive exploration on the iPad. Animated graphics and high-resolution images (optimized specifically for the new iPad 3) enable users to discover a spectacular array of 3D marvels of the Universe… from the familiar planets orbiting our own sun to the explosive fury of the red giant Betelgeuse; from the beauty of the lagoon nebula to the daunting vision of a black hole sucking down a hapless star.
Brian Cox's Wonders of the Universe is designed for people with any level of understanding of astronomy, from casual explorers interested in the aesthetics to those looking for a deeper educational experience. Users can travel with Professor Brian Cox on his personal tours through the Universe, or jet off on a solo voyage of discovery through the planets of the Solar System to local stars and onwards through the galaxy.
Additionally, the app takes full advantage of the extensive capabilities of the new iPad, using a powerful 3D engine capable of handling high-resolution textures and complex animations created exclusively for iOS5.
Watch a video tour of the app below:
Key features include:
Seven apps in one,

High-resolution images

Two-and-a-half hours of BBC video

210 full color articles

Hundreds of detailed, galactic photos

"Pinch" and scrolling capabilities
The full text from the Collins books Wonders of the Solar System and Wonders of the Universe are also included in the revolutionary publishing platform. A simple, scrollable column of text introduces rich media elements — video, image galleries and interactive graphics — at appropriate moments in the narrative. Videos and images seamlessly expand as you glide through.
To download Brian Cox's Wonders of the Universe, visit the Apple store on iTunes here. The app is currently available at a promotional price of USD $6.99.
An iPhone version will soon be available at a lower cost.
(Additional info courtesy of HarperCollins UK and Walker Sands Communications.)