Brad Pitt's Forgetting Faces Disease: For Real?
Brad Pitt says he can't put a name with a face. Is 'face blindness' a real condition?
iStockPhoto
Ever since 1890, when the use of anesthetics and antiseptics made it unlikely for people to die getting a nose job, cosmetic plastic surgery has been part of the global culture. By the 1920s, plastic surgery grew ever more common, and became associated with vanity. New techniques developed during World War II helped further increase demand for -- and types of -- the elective surgeries.
The era of minimally-invasive techniques has marked a new generation of plastic surgery options, with 14.6 million cosmetic procedures performed in the United States in 2012, up 5 percent since 2011. Here are the current most popular cosmetic surgeries, according to the American Society of Plastic Surgeons.
iStockPhoto
Initially, cosmetic plastic surgery was not seen as a vanity procedure, said Emory University professor Sander Gilman, author of Making the Body Beautiful: A Cultural History of Aesthetic Surgery.
"Jews in Germany had their noses reduced so they could get jobs," Gilman said. As such, it was equally common for men and women to undergo plastic surgery.
"By the end of the 19th century there's a common understanding in the West that you can transform yourself, you can move classes -- and you can get a new nose," Gilman said.
Ear pinbacks were also popular at the time, to correct "prominent ears."
iStockPhoto
By the 1920s, the world of cosmetic surgery had shifted. By then, the first textbook about facial cosmetic surgery was in circulation, called "The Correction of Featural Imperfections" by Charles Miller. Women sought face lifts for reasons associated with vanity, not employment.
"It becomes something we associate with the upper middle class," Gilman said.
iStockPhoto
Everything from ivory to rubber has been used to augment breasts since the beginning of the 20th century. Nothing worked well (one of the first experimental substances, paraffin, had particularly bad results, with breasts that grew hard and lumpy and high rates of infection) until the Dow Corning Corporation developed the first silicone breast implants in 1961. Even though breast augmentation dropped 7 percent from 2011, it's still the No. 1. plastic surgery in the U.S., with 286,000 procedures in the U.S. in 2012. (It's followed by nose reshaping, eyelid surgery, liposuction, and facelifts.)
iStockPhoto
"People who have had significant weight loss are coming to grips with dealing with [their bodies]," said surgeon David Reath, a member of the American Society of Plastic Surgeons. "Whether they've lost weight through weight reduction surgery or diet and exercise, if they were overweight for a long period, the
skin hangs around, and it's very demoralizing. They're looking for a solution."
One solution appears to be a procedure called an upper arm lift, which involves either liposuction or brachioplasty, a surgery that removes loose skin is removed from the back of the arms.
Plus, "anytime we start talking about arms the image of the buff First Lady comes into mind," Reath said.
iStockPhoto
"This is up in every age group of men," Reath said. "I think it's because there's a growing awareness that there is a solution to something that's extra troubling to men of all ages. It can have a tremendous psychological effect on young men going through puberty."
In fact, the number of men having cosmetic procedures in general has increased so dramatically that Gilman thinks it will once again even out to match the rate of women who undergo plastic surgery.
iStockPhoto
New minimally invasive and cheaper procedures such as Botox and other injectable fillers took off when the economy took a downturn, Reath said.
"You could take less time off from work [to recover]; year after year it has continued to grow," he said.
In fact, the popularity of such procedures is growing so fast that Gilman believes there will come a point in the next 10 years or so where people will wonder why you didn't have a cosmetic procedure if you have sagging skin under your jaw or lines around your eyes.
"It's becoming the standard," he said.

If you saw Brad Pitt without his current trademark long locks, would you recognize his face?
Most would, just as most Americans recognize Bill Clinton, Marilyn Monroe, and Sylvester Stallone.
Brad Pitt, however, says he probably wouldn't remember your face, even if you'd had a one-on-one conversation with him. And it's not because he's a holier-than-thou Hollywood star, he says: He thinks he has face blindness.
"So many people hate me because they think I'm disrespecting them," he told Esquire this week. "So I swear to God, I took one year where I just said, This year, I'm just going to cop to it and say to people, 'Okay, where did we meet?' But it just got worse. People were more offended. Every now and then, someone will give me context, and I'll say, 'Thank you for helping me.' But I piss more people off. You get this thing, like, 'You're being egotistical. You're being conceited.' But it's a mystery to me, man. I can't grasp a face and yet I come from such a design/aesthetic point of view. I am going to get it tested."
That interview prompted Carnegie Mellon neuroscientist Marlene Behrmann to extend an invitation to Pitt to have his brain imaged and examined for prosopagnosia, or face blindness. In severe cases, people have trouble even recognizing their own face in mirrors.
It's a condition that's been gaining attention, appearing in academic papers in the early 2000s. Scientists have understood since the 1940s that brain damage could cause face blindness, but it took decades to realize that some are born with the condition. The first case of developmental prosopagnosia was reported in 1976, when a mom realized her daughter had trouble distinguishing her friends at school, when they were all wearing uniforms.
"I've met many people who also meet many people during the course of the day, and they often adopt a stance of being extremely sociable even though they don't know who it is, hoping during the course of the conversation it becomes apparent," Behrmann said.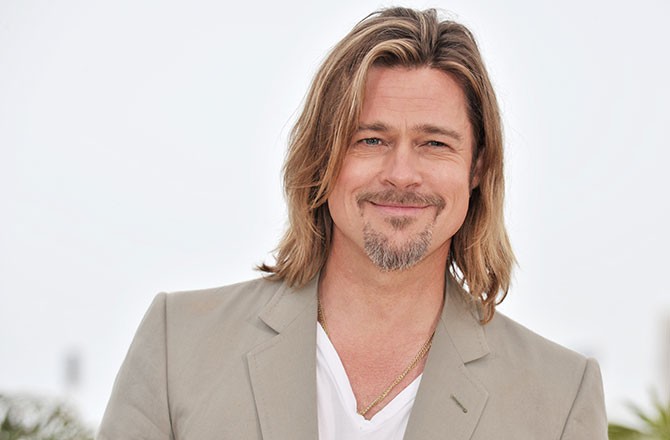 People Avenue/Corbis
The condition may affect as many as 1 in 50, said Dartmouth professor Brad Duchaine, who has studied the condition extensively. The causes are complex, but scientists say they are getting closer to pinpointing the roots.
"If you think about an analogy to an electrical circuit, there are different nodes of the circuit, and face recognition requires a number of different regions that work in concert to yield accurate face recognition," Behrmann said. "There's some problem in the circuitry, and we have some hypotheses on the table."
They've already discovered, for instance, that people don't fully develop facial recognition abilities until the teenage years.
And those who never fully develop the ability often don't realize what's wrong.
"A lot of people know something's wrong; some are able to put a finger on it, but others don't know and they often attribute it to not trying hard enough, or some think, 'Maybe I'm not interested in people,' and many feel guilty about it until they learn it's an actual problem," Duchaine said.
Like many similar conditions (scientists suspect prosopagnosia falls into in the same general category as dyslexia), face blindness can be experienced in a wide range of degrees. Some also experience problems reading facial expressions.


"And at the opposite end of the continuum, there are super recognizers, people with out of this world facial recognition who have to hold themselves back" on saying hello to everyone they recognize, because people think they're being stalked, Duchaine said.
Duchaine has helped create a website with some basic facial recognition tests for people curious about their own ability. No word on whether Brad Pitt has taken it.