Bra Lets You Stash Your Phone
Marsupial-inspired JoeyBra lets ladies leave the purse at home.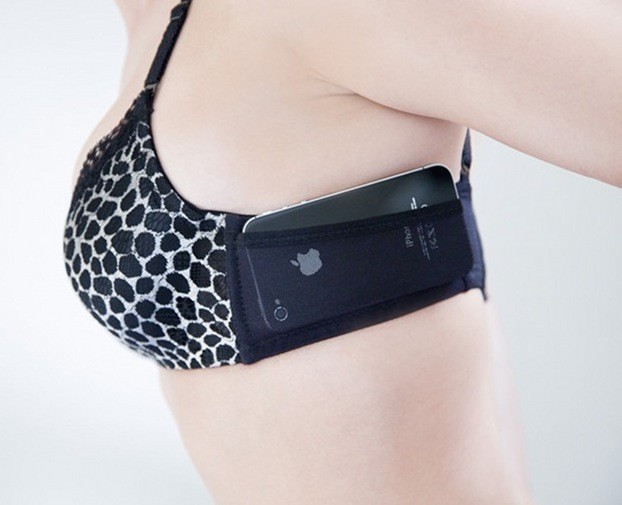 As smirking, condescending GOP strategists like Alex Castellanos and his fake tan continue to wage the war on women, ladies, I think you deserve a night on the town. Especially after a hard day of putting misogynists in their place like Rachel Maddow did.
BLOG: Behold The World's Most Surreal Hotel
Time to blow off some steam, don a cocktail dress, call the girls and dab some perfume behind the ear. That vintage clutch you scored from the flea market is nice, but let's face it, you're sick of carrying it around and don't want to lose it. But you still need a place to stash your debit card, ID and phone. What to do?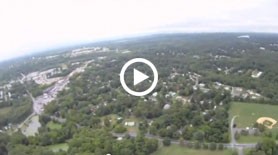 DNEWS VIDEO: IPHONE IN SPACE EXPLAINED
Fortunately, a small Seattle-based start-up has created JoeyBra, a marsupial-inspired bra with a side pocket that allows you to store all of those things.
Its designers call it a "sexy, yet functional pocketed bra that will allow you to leave your purse behind and hit the dance floor without ever having to worry about the safety of your valuables."
Pockets are placed within an easy, appropriate reach.
Furthermore, JoeyBra's website claims "Our unique design will hold most cellphones, ID, key and other small items regardless of bust size — no amount of items will change the way your bra fits you."
BLOG: 'Necklace' Measures Air Pollution
JoeyBra is the brainchild of Mariah Gentry and Kyle Bartlow, students in the Foster School of Business program at the University of Washington. The Kickstarter-funded product will go on sale at university's book store in June at the student-discounted rate of $19.99, so bring your student ID. Otherwise, you'll have to buy it online for $29.99.
So ladies, what do you think? Worth it or a waste of money?
Regardless, on your night out on the town, if you see that bronzed marshmallow Alex Castellanos smirking at you from across the club, feel free to accidentally spill a drink in his lap.