Boston Zoo May Close and Euthanize Animals
My heart sunk today after learning that the Franklin Park Zoo in Boston may be forced to close and euthanize some animals due to state imposed budget cuts. According to officials at the zoo, money will run out in October as a result of the cuts, imposed by Massachusetts Governor Deval Patrick. The affiliated Stone [...]
My heart sunk today after learning that the Franklin Park Zoo in Boston may be forced to close and euthanize some animals due to state imposed budget cuts.
According to officials at the zoo, money will run out in October as a result of the cuts, imposed by Massachusetts Governor Deval Patrick. The affiliated Stone Zoo in nearby Stoneham may also shut down. Together, the threatened closures could affect more than 1,000 animals and 165 employees.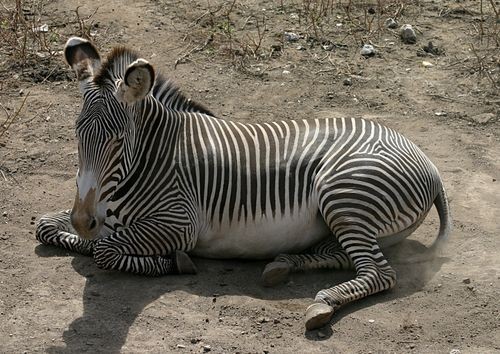 Grevy's zebras (Wikimedia image) are just one group of animals that would be affected. Please read on to learn more.
While some animals could be sent to other zoos, a letter from Franklin Park officials to legislative leaders said at least 20 percent of the animals likely could not be re-housed, "requiring either destroying them, or the care of the animals in perpetuity." I'm not entirely certain what is meant by the latter part of that statement, but can only guess the lives of even non-euthanized animals would then be in jeopardy
without proper funding for longer term care.
I lived in the area for a while, calling home then a small Framingham apartment next to a freeway. City parks and zoos were a welcome refuge from the urban traffic, smog and noise. It would also be such a loss for families who enjoy visiting the zoos and benefiting from their many educational programs. As for the animals, many become very attached to their caretakers, exhibit mates and zoo homes. Transferring them to other locations would be incredibly traumatic for many species. Regarding the proposed euthanasia, that is just too horrific to even contemplate.
Please go here to read the full story in the Boston Globe.