Bluetooth Ski Goggles Record and Play Video
Recon Instruments' in-goggle Micro Optic Display will act as a viewfinder for Contour HD camcorder users.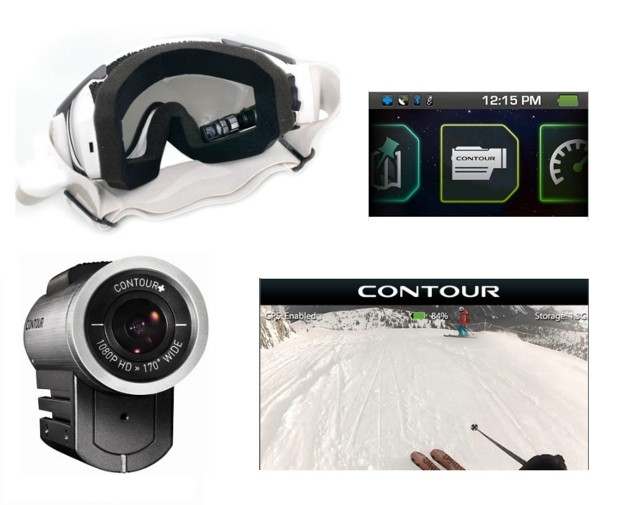 MOD Live, $399.99; HD Camcorder, $499.99
Two weeks after Discovery News strapped on a sweet pair of snow goggles augmented with a GPS-enabled Micro Optics Display at CES, heads-up display specialist Recon Instruments and hands-free HD camcorder maker Contour announced a partnership. The result is that, without the need for a smart phone, Contour's GPS ($299.99) and + (pictured above) models will be able to send images directly via Bluetooth to alpine goggles enabled with Recon's MOD Live. So downhillers can set up high-def video shots before a run and then watch the action afterwards on the chairlift, all without having to remove their gloves or goggles.
With an Android smart phone running Recon's free HQ Mobile app, users can also see incoming callers, view text messages, organize music playlists, find buddies on the hill, view real-time stats and share them with Facebook, Twitter and other community members. According to Recon's CMO, iPhone users will have to wait until next winter for the iOS version. And although the $400 price for MOD Live given above is just for the components themselves on Recon's site, they're also available bundled with a set of Uvex goggles at REI for $539.99.
Credit: Recon Instruments