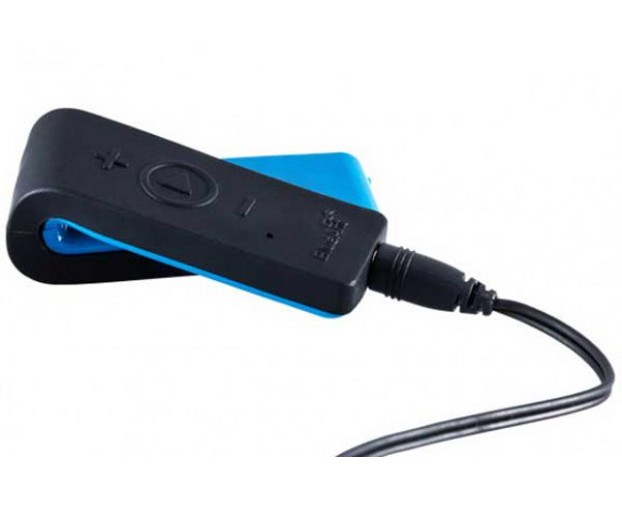 It's safe to say that iPod and iPhone users everywhere had a little bit of a freak out when the charger adapter went from the standard 30-pin to the smaller Lightning connector. It changes everything from docking stations to cases. But if your biggest concern is streaming music, this tiny ribbon from Blue Ant may help.
The Ribbon is a stereo Bluetooth streamer than can pair with any device to stream music to just about any kind of player. It plays well with devices that have Bluetooth capabilities. Equipped with a 3.5MM AUX cable, the Ribbon can plug into a home or car stereo to stream music straight from your mobile device without having to connect it to anything. The device can clip onto clothes or just hangout in a cup holder in the car. It even works as a remote for playback or calls.
It's small, discreet and universally helpful for any kind of mobile device user, not just beleaguered iDevice owners.