Biodegradable Barefoot Shoes From Spain
Inspired by indigenous cultures in the Amazon, these shoes are made from raw, biodegradable materials.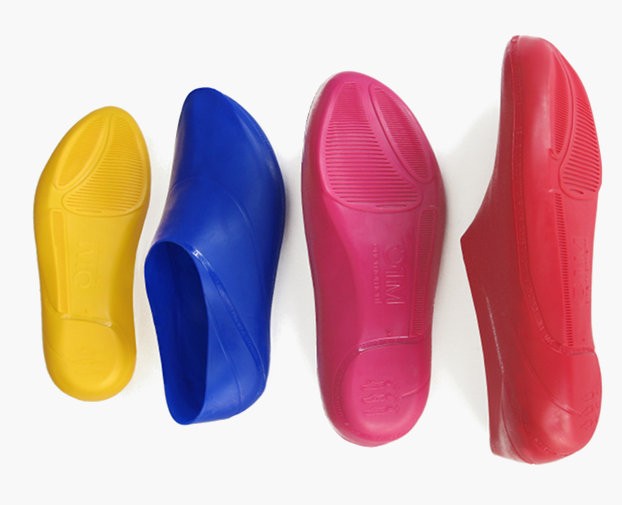 01M One Moment: 10 Euros ($13.07 US)
If you were a young girl in the '90s, you probably had a pair of jellies — those plastic adorably designed shoes that left toddler feet sweaty and imprinted with lattice markings. With the recent craze over barefoot shoes, the idea of jellies popped back into my head when I saw these shoes. A more grown-up version of the jellies, the 01M One Moment are still lightweight while being socially responsible. The line is inspired by indigenous cultures in the Amazon, where inhabitants paint the soles of their feet with natural rubber to protect their soles from the harsh jungle terrain.
One Moment, based in Spain, has taken this idea and turned it into a completely biodegradable shoe made from raw products. The shoe's body is 1 millimeter thin with a sole 2 millimeter thin. Walking over stones or rough surfaces may prove touchy at first, particularly if the wearer rarely walks barefoot or has never donned a pair of barefoot shoes. However, the construction of the 01M is durable and allows for ventilation (no sweaty feet). Until the wearer gets used to them, the shoes probably fare best at the beach or on grass.