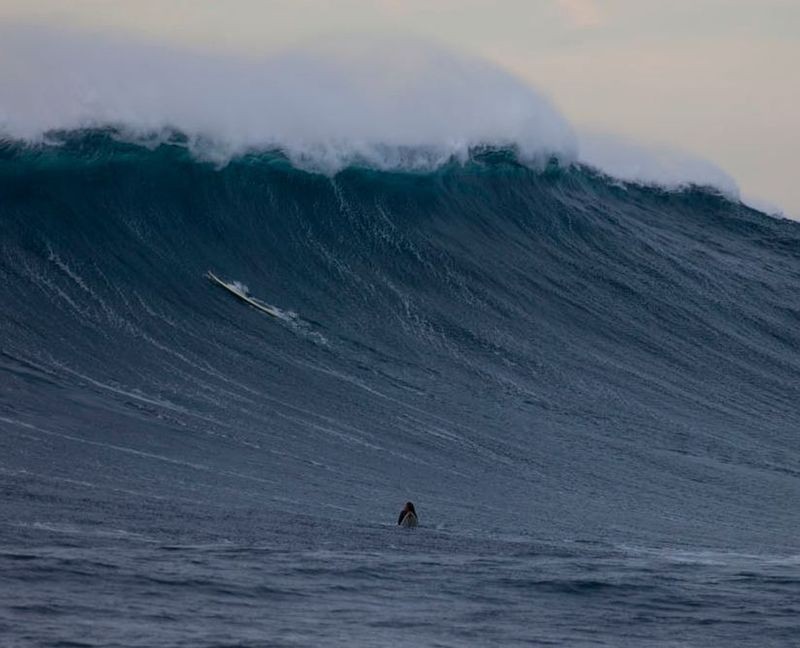 Greg Long almost missed Christmas this year. On Dec. 22 he was surfing at a rare monster storm swell at one of Earth's most treacherous and remote big wave spots: Cortes Bank, miles off the coast of southern California. He fell from his board in the middle of a series of 25-foot-tall waves that came crashing down around him.
"We thought he was gone. Dead," said professional photographer Robert Brown, owner and captain of one of the boats that carried several other big wave surfers to Cortes Bank. Early media reports said that Long was struck in the chest by his own surfboard. But that's not what happened, Brown said.
"It was just the impact of the wave," Brown said, who has since been in touch with Long and his brother, Rusty Long, who was a passenger on Brown's boat on the return trip from Cortes Bank. The first wave knocked the wind out of Greg Long, which made it impossible to breath even when he could come up for air. Worse, his inflatable vest — designed to keep his head above water if he blacked out — failed to inflate.
"I am home following a 24-hour stay in the UCSD hospital in San Diego
for precautionary observation as a result of the near-drowning
experience and blunt-trauma injuries I suffered from the impact of a
sequence of four large waves and a three-wave hold down," Long said in a prepared statement. "I made it to the tail of my board while it
was still submerged in the turbulent and aerated water, at which point I
blacked out from CO2 saturation and lack of oxygen."
Wisely, Greg Long and all serious professional big wave surfers always have a team watching out for them. Long's team included DK Walsh, Shane Dorian, Ian Walsh and Grant "Twiggy" Baker — all expert watermen — as well as two medics. It was Walsh who reached Long first, diving from his personal watercraft and holding Long up until others could reach them in the roiling water.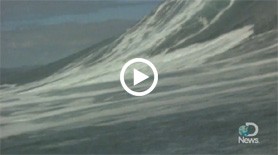 WATCH VIDEO:
"I
began regaining consciousness during the ride back to the support boat
we were operating from," Long said. "Several other rescuers assisted getting me onboard, at which point I began vomiting the small
amount of water I had aspirated and a large amount of blood, which I
later learned was from a combination of the blunt-force trauma of impact
and the rupturing of capillaries due to extreme breath-holding…I
do, however, fully acknowledge that I did exceed my limits of endurance,
and that there will always be elements of risk and danger that are
beyond my control while surfing waves of any size."
Long was airlifted from Cortes Bank by Coast Guard helicopter. He is expected to recover fully.
Image: One of Cortes Bank's big waves on Dec. 22. Image courtesy of Robert Brown.