Beware What You Tweet: Why a Diner was Kicked Out of a Restaurant
Next time you're in a restaurant, beware of what you tweet. A diner was kicked out of a Houston restaurant after complaining the bartender was a "twerp" on Twitter. After the broadcast, the manager called the restaurant and told the diner to leave. "Any business is allowed to set the tone of their establishment," the [...]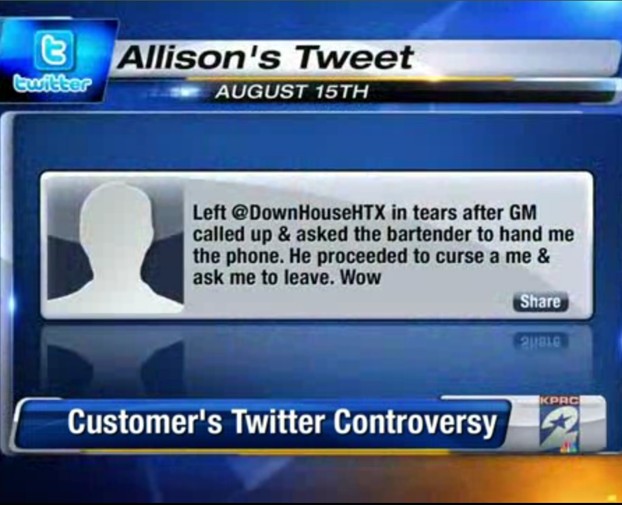 Image: KPRC-TV
Next time you're in a restaurant, beware of what you tweet.
A diner was kicked out of a Houston restaurant after complaining the bartender was a "twerp" on Twitter. After the broadcast, the manager called the restaurant and told the diner to leave.
"Any business is allowed to set the tone of their establishment," the owner told KPRC-TV, reported the Consumerist. "If you go to someone's house and start calling them names, I wouldn't really expect to stay too much longer after that."
The diner tweeted she was leaving "in tears," after alleging the manager cursed at her on the phone.
Do you think the manager is justified?