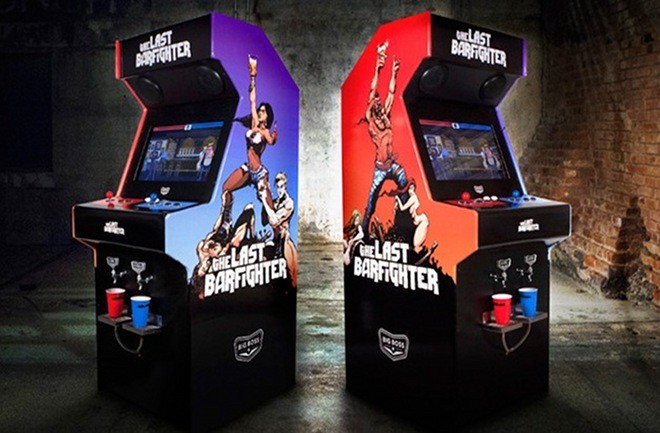 The linebacker-sized arcade games are obviously the best part about arcades. The downside? Your high-score rewards are either game credits, bragging rights or tickets that are only redeemable for cheap plastic toys.
BLOG: TV Camera Watches You, Personalizes Your Viewing
If we've learned anything from championship locker rooms, it's that winners celebrate with suds. So all you thumb-blistered video game champs, prepare yourself for your ultimate reward: the Beercade.
Hand-made by McKinney to market Big Boss Brewing Company's nectar, the Beercade is a classic two-player fighting game called the "The Last Barfighter." In lieu coin slots, the Beercade has two taps for players to place their victory steins or plastic SOLO cups, if that's your thing. The first player who wins three fight rounds is rewarded with a cup of beer.